March across Red Square: RT's 360 video of Moscow's May Day Parade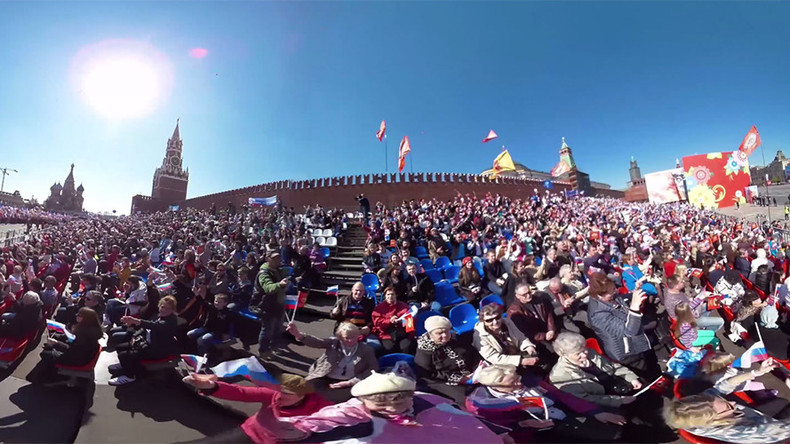 Tens of thousands have marched through the heart of the Russian capital to mark Labor Day, which this year coincided with Orthodox Christian Easter. An RT crew was at the scene to film a 360 degree panoramic video so that you too can feel the vibes!
According to RIA reports, some 100,000 people took part in the parade, with representatives from Moscow's workers' unions, students, veterans, and representatives of United Russia and Labor Union political parties present.
The rally was peaceful and colorful, with people carrying the Russian tricolor and balloons, marching under the slogan "no to price and tax increase, yes to larger salaries and pensions."
May Day parades were also held in other cities across the country, with some 2.3 million people estimated to have taken part.
This year's May Day also coincided with Orthodox Easter in Russia. Ahead of the rally communist leader Gennady Zyuganov said that he celebrates Easter despite the Communist party's history of falling out with the Russian Church.
He added that Jesus Christ himself supported the working classes, being "the first communist in modern history."