3 suspects in brutal murder of police chief & family in Samara detained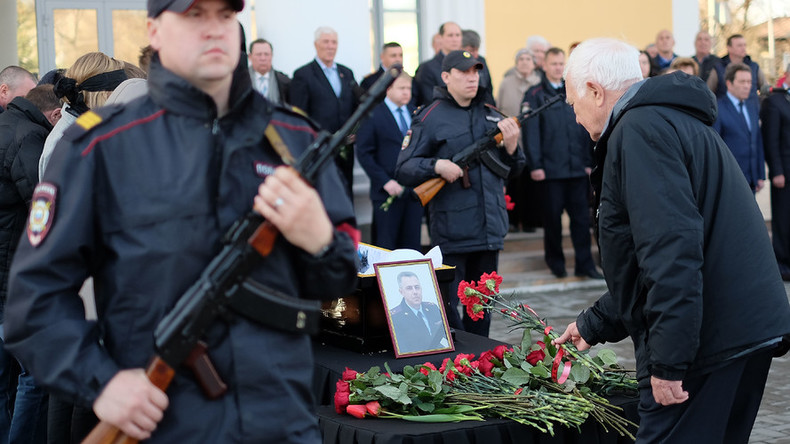 An overnight special operation detained three people suspected of beating to death regional deputy police chief and five of his relatives in southern Russia. The only survivor of the crime is a 7-year-old girl who is now in a coma.
"After carefully planned investigative actions, on the night of May 1 three suspects were detained in the Samara region," reported Vladimir Markin, head of the press service of Russia's Investigative Committee. "Charges will be brought against them soon and the court will remand them in custody," he added.
Markin said all the suspects come from Central Asian countries.
Deputy chief of the Samara Region police Andrey Gosht, 49, and members of his family were murdered in the village of Ivashovka village in the house of the policeman's parents early on April 24.
All six victims, three men and three women, died of multiple blunt force injuries, inflicted most probably with hammers and steel rods. Surviving 7-year-old Sofia sustained a traumatic brain injury and underwent surgery.
The three suspects were arrested at several addresses in Syzran, the third largest city in Samara region, where Gosht had served as police chief.
Another suspect managed to flee from Russia, allegedly heading to Tajikistan, according to a report by LifeNews.
The Investigative Committee spokesman said the investigation team consists of 25 officers and forensic specialists. The group has extensive experience, having undertaken hundreds of investigations, organized 19 forensic enquiries, conducted dozens of house-checks and seizures of evidence and made several incident site examinations.
Investigations in their current case are ongoing and more information will be made public soon.