Ankara conducts air raids on Kurdish positions in Iraq & southeast Turkey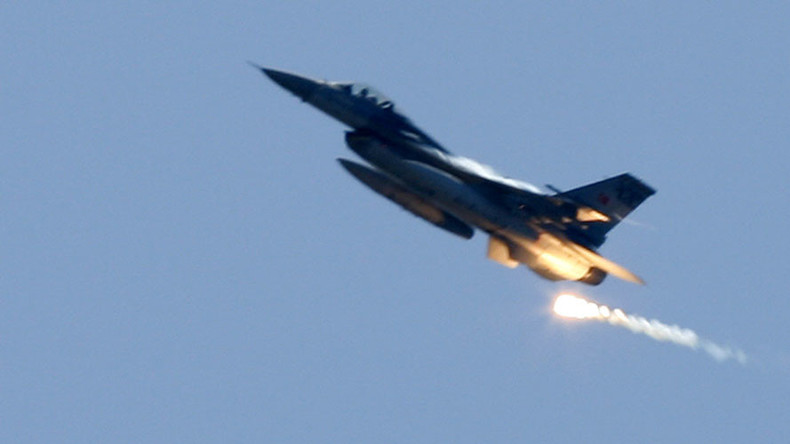 Twenty Turkish jets have carried out multiple airstrikes against Kurdistan Workers Party (PKK) fighters in southeastern Turkey and northern Iraq, reportedly destroying Kurdish fighter posts.
Four F-16 and 14 F-4 jets carried out the raids on alleged PKK positions in Qandil, Hakkurk and Avasin in Northern Iraq between 11:00 pm and 1:40am local time (8:00pm and 10:40pm GMT Friday), the Turkish General Staff announced in a statement on Saturday.
Furthermore another two F-4 warplanes from Diyarbakir Air Base also targeted the rural Guneycam area of the southeastern province of Sirnak, Turkey. According to Reuters sources, the planes targeted Kurdish food and weapons storage facilities.
Turkish security forces have been trying to clear southeastern towns and cities of PKK members since last July, when a two-year cease-fire collapsed. By August, an estimated 10,000 Turkish troops armed with heavy weapons and armored vehicles, including tanks, were deployed to southeastern provinces, while all media and NGOs were kicked out. The onslaught has also spilled into the neighboring countries of Syria and Iraq.
Tensions have been rising between Ankara and Baghdad after Turkey deployed hundreds of troops equipped with tanks and artillery to Iraq's northern Nineveh Governorate last December saying they will train forces battling Islamic State (IS, formerly ISIS/ISIL).
Baghdad said it had not asked for the help of Turkish forces, and demanded their withdrawal after it said Turkey had "illegally" sent the troops into Iraq. Describing the move as a violation of national sovereignty, the Iraqi government also asked NATO and the UN to intervene. The troops are still there, despite the Iraqi government's repeated demands for withdrawal.