Swaziland anti-poaching finance plan: Sell country's stockpile of rhino horns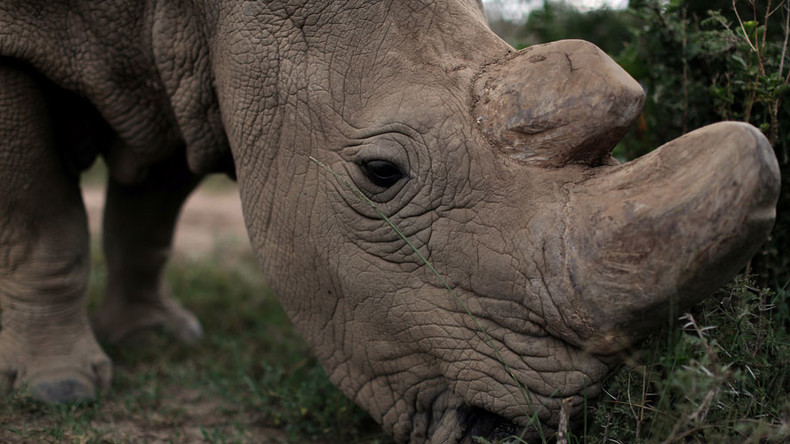 The landlocked kingdom of Swaziland has allegedly made an unusual proposal to legalize the trade in rhino horn to enable the tiny state in Southern Africa to pay for anti-poaching measures, media report citing a leaked document.
According to the document, addressed to the Convention on International Trade in Endangered Species (Cites), Swaziland's anti-poaching body suggested selling the country's 330kg stockpile of horns, collected from naturally deceased animals and confiscated from poachers, to a "small number of licensed retailers in the Far East."
It said the sale would generate some $9.9m, if sold at a suggested wholesale price of $30,000 per kg, the Guardian reported.
The money raised would be used to protect the tiny landlocked country's 73 white rhinos from poaching. The Cites Management Authority of Swaziland has also proposed to sell a further 20kg each year, raising $600,000 by non-lethal harvesting of horns from living herds.
The authority said the 39-year-old ban on trading rhino horn had failed. "Any benefits there from prohibiting trade in the past have been totally undermined by the surge in the black market caused by the ban," it said.
The wildlife trade watchdog Traffic told the Guardian that the proposal comes with a catch 22, and even if Swaziland legalized the sale of the horns, it would be illegal for anyone to buy them.
READ MORE: Only 3 northern white rhinos remain in world after Nola dies in San Diego
"There is still significant uncertainty as to how existing markets would be affected by any legal trade in terms of supply–demand dynamics. Such a sale might well stimulate further illegal trade and thus compound the ongoing poaching crisis," a spokesperson told the newspaper.
The proposal is set to be formally discussed and voted on at the Cites Conference of Parties in Johannesburg in September.
Cites banned international trade of rhino horn in 1977. Rhino poaching has been recently on the rise, however. At least 1,175 rhinos were poached in South Africa during 2015, Save the Rhino watchdog reported, adding that the current poaching crisis is linked to the growing demand for rhino horns in Asian countries, mainly in Vietnam and China.
Vietnam is said to be the largest user country of rhino horns, where it is being used as a "hangover cure by the nouveau riche," and is even promoted to treat cancer. "There is no scientific basis for such claims," Chinese medicine expert Lixin Huang told New Scientist.