US warns Americans in Stockholm to avoid crowded places after ISIS threat report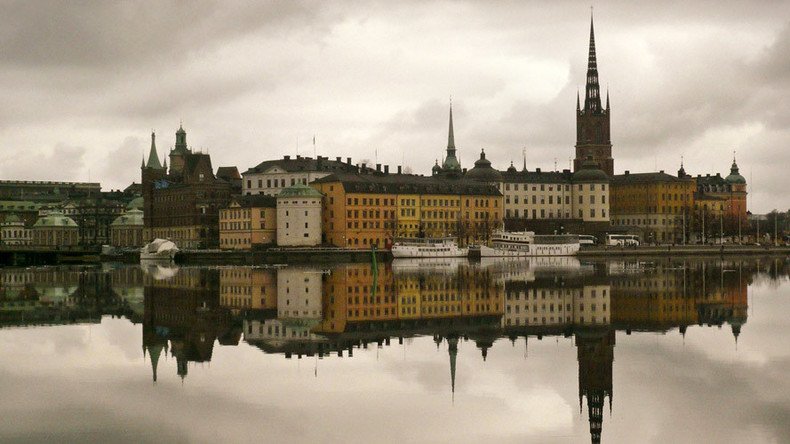 The US embassy in Stockholm has called on American citizens to avoid crowded places and be especially cautious when using public transport or attending religious holidays.
The warning comes following alarming reports that Islamic State (IS, formerly ISIS) fighters are to carry out attacks on civilian targets in the Swedish capital.
"US citizens should exercise vigilance when in public places or using mass transportation. Be aware of immediate surroundings and avoid crowded places. Exercise particular caution during religious holidays and at large festivals or events," the statement from the embassy said.
The embassy confirmed that Swedish Police "are actively investigating a potential terror threat against Sweden."
"Terrorist groups continue to plan near-term attacks throughout Europe, targeting sporting events, tourist sites, restaurants, and transportation," it added.
On Tuesday reports emerged in Swedish media, saying that seven or eight IS terrorists had arrived in Sweden to carry out attacks in Stockholm.
Security police (Säpo) officials confirmed that Sweden is on high alert in connection with a potential terror threat. According to the Swedish Expressen newspaper, the security service received information from their Iraqi colleagues about an imminent terror threat in the country.
On Tuesday an official from Iraqi intelligence service told NBC that they had sent details about the coming attack to their Swedish colleagues.
"Those ISIS militants are Iraqis, and were able to arrive in Sweden in 2015 with those thousands who emigrate from different countries to Europe," the official said on condition of anonymity.
At least 300 Swedish citizens have traveled to Iraq and Syria to join IS extremists, research by the International Centre for Counter-Terrorism (ICCT) said as of April 1.
Between 3,000 and 5,000 EU citizens trained in IS camps, so-called 'foreign fighters', have returned to Europe and pose a "completely new challenge," Rob Wainwright, Europol's director, told the Neue Osnabrücker Zeitung daily in March.
An April report in the Swedish media said Islamists have successfully infiltrated Sweden's Green Party. Lars Nicander from the Swedish National Defense University said there is "a very similar effect today in which people close to the Muslim Brotherhood, an Islamist party, are apparently gaining large footholds in the Green Party."
You can share this story on social media: