64% of French say refugees are 'a major source of crime' – poll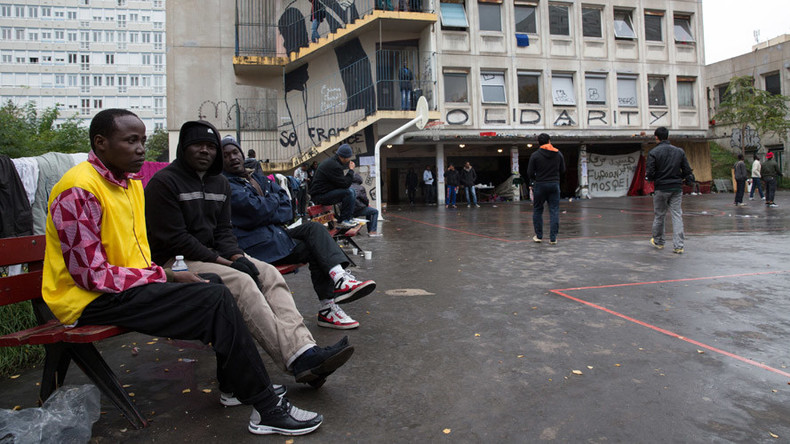 At least 64 percent of French people believe that asylum seekers arriving in increasing numbers from North Africa and the Middle East are a "major source of crime," a recent poll shows.
The survey was conducted by international polling and market research company Ifop for the Russian Sputnik news agency. A total of 1,499 people took part in the poll between February 3 and 5, 2016.
Only 28 percent said that migrants and refugees are not "a major source of crime" in France, while 8 percent refused to answer.
The problem of tolerance in French society became more urgent after the onset of the refugee crisis in 2015 – the biggest since World War II. According to data from Eurostat, France received 70,600 applications for asylum in 2015.
Anti-migrant sentiments were revealed back in September 2015 when the refugee crisis began to worsen. At that time, an opinion poll by French BFMTV showed that 56 percent of respondents were opposed to France adopting a policy of welcoming refugees.
The Paris terror attacks in November 2015 by Islamic State (IS, formerly ISIS/ISIL) militants also fueled the overall public disapproval of the increasing numbers of asylum seekers. A total of 130 people were killed in the violence in the French capital.
In February an Ipsos poll published in the French weekly Le Journal Du Dimanche (JDD) provoked strong reaction when it revealed that more than 50 percent of respondents said they would not like it if their daughter-in law or son-in-law were Muslim.
READ MORE: French, Germans & Italians overwhelmingly in favor of abandoning border-free Europe – poll
The region most opposed to refugees is Calais, the location of the infamous 'Jungle' migrant camp. Most Jungle residents, whose overall numbers likely exceed 4,000, are from the Middle East, Africa, and Afghanistan.
Calais residents have repeatedly staged protests against the refugee camp, and even traveled to Paris to rally in front of the residence of French President Francois Hollande. The Facebook group Les Calaisiens en Colère (Angry people of Calais) has repeatedly released photos and videos allegedly showing migrants smashing local cars and setting properties on fire.
You can share this story on social media: