French soldier attacked by 'Arabic-speaking' man wielding blade in Strasbourg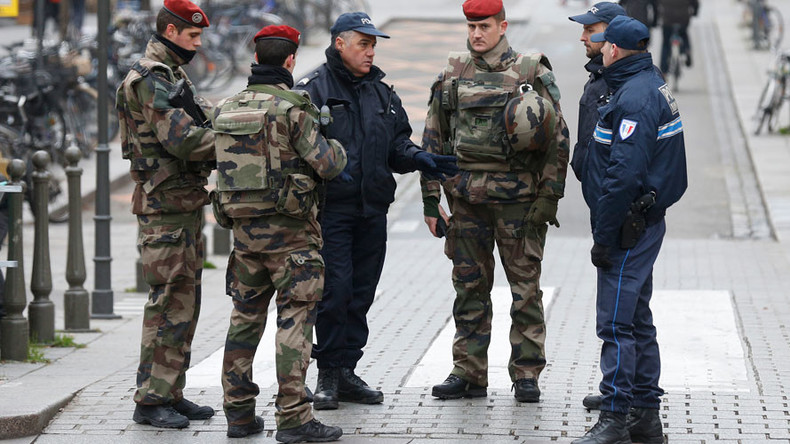 A French soldier on patrol near the central train station in Strasbourg has been attacked and injured by a blade-wielding man who was reportedly speaking Arabic.
On Saturday evening, a troop patrol which was on the streets as part of France's heightened security measures following last year's terror attacks, was approached by a man who sliced one of the soldiers in the face with a box cutter, French media report.
"During a patrol at the station, two groups consisting of two soldiers each saw an individual approaching them with a cutter and one soldier received a small slash on the cheek," Dominique-Jane Nicolas, chief of staff of the prefect of the Lower Rhine, told AFP.
The serviceman did not receive serious injury and did not require hospitalization.
The attacker managed to escape and police are now looking for him.
A police source told AFP that the assailant spoke Arabic, but stressed that he did not say "Allahu Akbar," as was the case during similar attacks against police and soldiers in France.
Armed soldiers have been patrolling busy areas across France since the deadly terror attacks in Paris in January and November 2015.