Ammo & explosives cache found in Moscow basement, dozens evacuated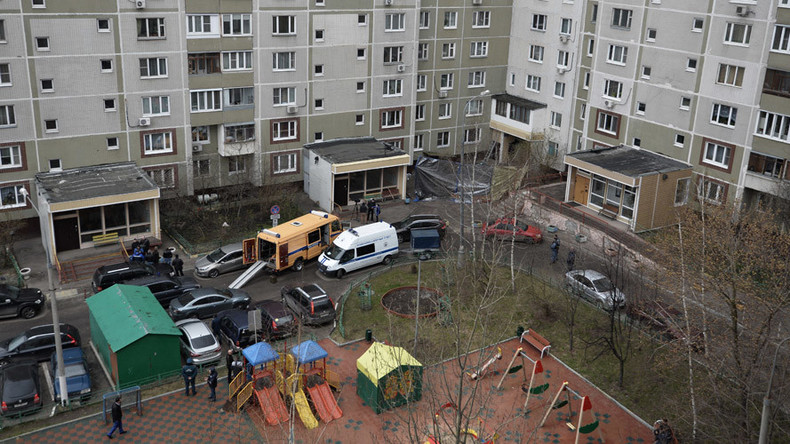 Over 100 residents have been evacuated from an apartment building in southwest Moscow after a cache of ammunition and explosives were discovered in its basement. The size of the cache is unknown.
"Earlier today, the staff of the Moscow police discovered a cache of ammunition in the basement of a house on Kulikov Street. Officers have cordoned off the area," the Interior Ministry's press office said, Interfax reported.
"Currently, we are conducting special investigative activities to find out who [has placed] the ammunition there," a press service representative said.
Earlier, Interfax reported that over 100 people had been evacuated from the building, citing a source in law enforcement.
Meanwhile, RIA Novosti news agency reported that a demining robot has been delivered to the scene of the incident, along with a special box for the safe transportation of hazardous materials.
Quoting officers from the police cordon, RIA Novosti reported that some of the ammunition was expected to be demined in the basement, but this decision was later changed.
"After some examination, we made a decision to take part of the ammunition outside," a source in law enforcement told RIA Novosti. The engineers from the demining team have already begun taking some of the ammunition from the basement.
TASS reports that the police have now cleared the basement of weapons.
"The arms and ammunition discovered in the basement on Kulikov street were removed and taken for examination. The evacuated residents are now returning to their apartments," a TASS source in law enforcement said.
The source also said the arsenal belonged to a Moscow criminal gang, whose members were arrested earlier in the Russian capital and the Moscow region. The weapons cache was reportedly placed in the apartment-house basement in the 1990s.