Merkel urges EU to 'share burden' of refugee crisis with Turkey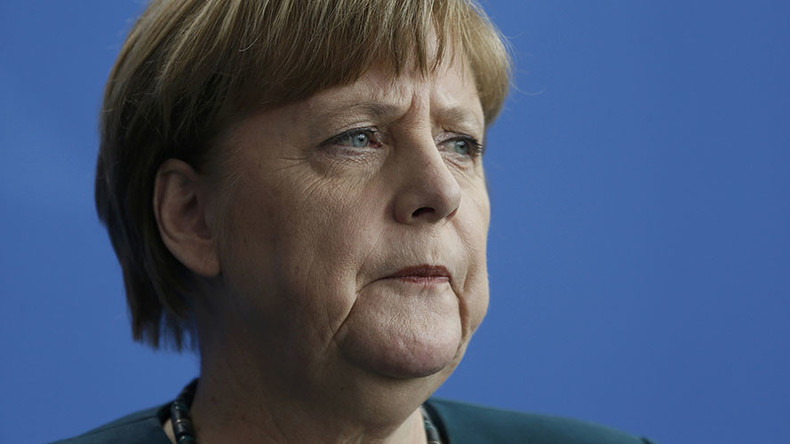 German Chancellor Angela Merkel has backed Turkey, saying it is facing the brunt of the migration crisis by accepting three times more Syrian refugees than the EU as a whole in a joint press conference with the Dutch PM.
"We've already said that we – as the European Union member states in agreement with Turkey – will share the burden with Turkey. I must once again point out that Turkey, with 75 million citizens, is accommodating around 2.7 million Syrian refugees," Merkel said, drawing attention to Turkey's role in accommodating Syrian refugees by comparing it with Europe's not-so-impressive record.
The EU as a whole might have not taken "as many as 1 million," Merkel said.
According to the latest figures, about 1.2 million registered asylum seekers arrived in Europe in 2015, with over 730,000 of them going to Germany, the Organization for Economic Cooperation and Development (OECD) said in its November report.
In 2016, even very conservative estimates suggest that 1 million more asylum seekers will arrive in Europe.
The German chancellor also pointed out that the Europe must assist Turkey in the implementation of projects "right on the border area between Turkey and Syria," while clarifying how exactly the EU must "share the burden."
The EU-Turkey aid-for-deportations package agreed in March includes 6 billion euro.
Merkel delivered her speech at a press conference that followed the award ceremony where she had been presented with the "Four Freedoms" medal for her commitment to "Europe`s humanitarian duty" while tackling the refugee and migrant crisis.
As she was heading to the ceremony, held at the Dutch-based Roosevelt Foundation in the city of Middelburg, a small group of anti-refugee protesters shouted "Merkel must leave!" while waving banners that read, "Stop asylum madness," and "Hands off Europe! Stop Merkel!" with one woman displaying a placard that said, "Stop Stasi Merkel's Genocide of Europe" as the Chancellor's convoy passed by the crowd.
READ MORE: 'No visa-free travel - no migrant deal,' Turkey tells increasingly wary EU
It comes as criticism on Turkey-EU deal is mounting and human rights organizations denounce the EU's failure to ensure proper living conditions for migrants.
"People detained on Lesbos and Chios have virtually no access to legal aid, limited access to services and support, and hardly any information about their current status or possible fate," Gauri van Gulik, Amnesty International Director for Europe, said of the draft agreement.
The EU-Turkey deal "at best strains and at worst exceeds the limits of what is permissible under European and international law," reads the report by the Council of Europe, prepared by Dutch European MP Tineke Strik.
On Wednesday, a report emerged that eight Syrians – most of them women and children – were recently killed on the Turkish border by guards.
Abdmunem Kashkash, a lawyer who accompanied the group and survived, said the Turks are "killing unarmed people" at the border, as cited by The Times.