Cash-strapped ISIS selling own fighters' organs - report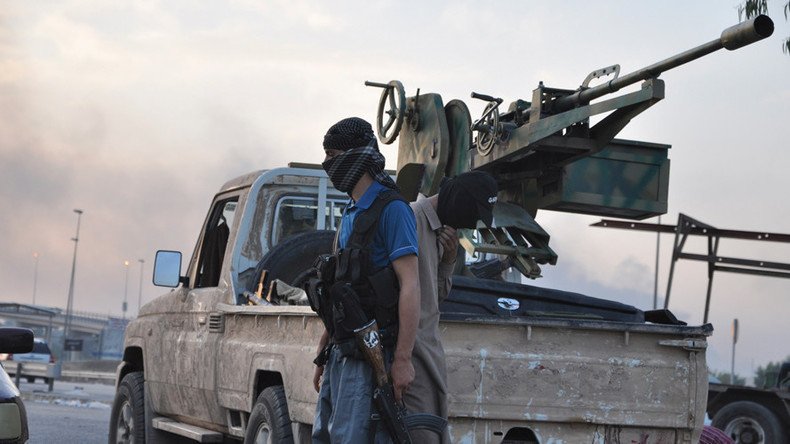 Islamic State has resorted to selling organs from injured fighters on the black market to raise much-needed funds due to the terror group's desperate financial straits, according to the Arabic-language Al-Sabah newspaper.
The publication, as cited by the FARS news agency, quoted an unnamed source from the Iraqi city of Mosul, who said that "doctors were threatened to take out the body organs of a wounded ISIL militant."
Islamic State (IS, formerly ISIS/ISIL) is suffering from a shortage of funds due to a loss of territory in Mosul, the third-largest city in Iraq. It wants to harvest the organs from its own terrorists to sell hearts and kidneys on the black market.
Findings from a US-based analysis firm, HIS, showed just how much of a financial hit IS has taken, largely due to the drop in oil revenues. Its daily oil output dropped from 33,000 barrels to 21,000 barrels. Its revenue had been around $80 million per month, though it is understood to have fallen to $56 million in March.
"Islamic State is still a force in the region, but this drop in revenue is a significant figure and will increase the challenge for the group to run its territory in the long term," IHS senior analyst Ludovico Carlino said in a report, as cited by Reuters.
The terrorist organization has also lost about 22 percent of its territory since the middle of 2014, when it sprung to prominence and captured large swathes of Iraq and Syria. The population of the territory under the group's control has fallen from around 9 million to 6 million.
"There are fewer people and business activities to tax; the same applies to properties and land to confiscate," IHS senior analyst Columb Strack said.
The firm added in its report that around half of ISIS's revenue came from taxation and confiscation, while 43 percent came from oil. The rest was raised through a combination of drug smuggling, the sale of electricity and donations.
A report by the Spanish newspaper El Mundo states that ISIS has actively been looking to harvest organs from wounded members of the Syrian army and its captives. The publication also stated that the terrorist group was forcing prisoners in jails in Mosul to donate blood and was postponing executions especially for this purpose.
Meanwhile medical sources at a hospital in the Iraqi city mentioned they had witnessed corpses of at least 183 people who had had their organs removed.
In March, an RT Documentary team found evidence in the town of Shaddadi, located in the Syrian province Hasakah of ISIS issuing a fatwa that would allow organs to be taken from apostates.
"I think this fatwa is strange. We have not heard of fatwas in Islam allowing the killing of a person and transplanting their organs to another person, or regarding the carrying out of operations on captives for training purposes," Redur Khalil, a member of YPG, the Syrian Kurdish militia, told RT.
You can share this story on social media: