Intense GoPro footage captures Syrian Army fighting jihadists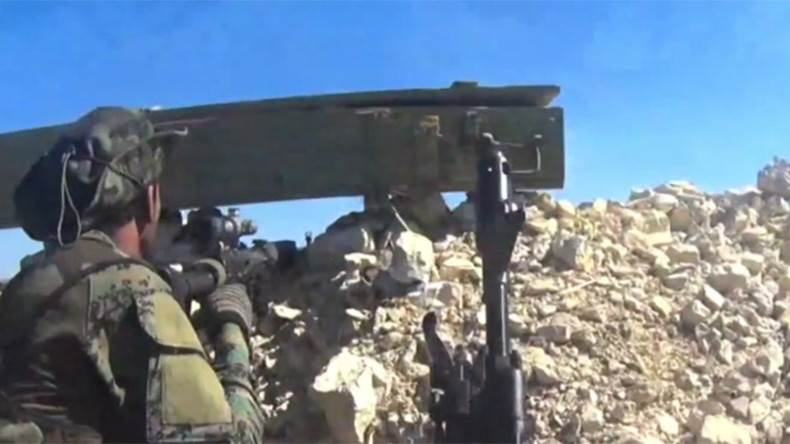 Ever wondered what life on the battlefield is like? RT's video agency Ruptly has released GoPro footage of Syrian Army troops allegedly doing battle with Al-Nusra Front extremists in the northeast of Latakia in Syria on Wednesday.
The Syrian Army is trying to liberate the area, which is believed to be under the control Al-Nusra. It is a strategically important location, as it links the three regions of Latakia, Idlib and Hama.
Control in the area would also help the Syrian Army to halt supply routes between the Turkish border and Idlib.