'EU interferes in too many aspects of people's lives,' Juncker admits as Brexit vote looms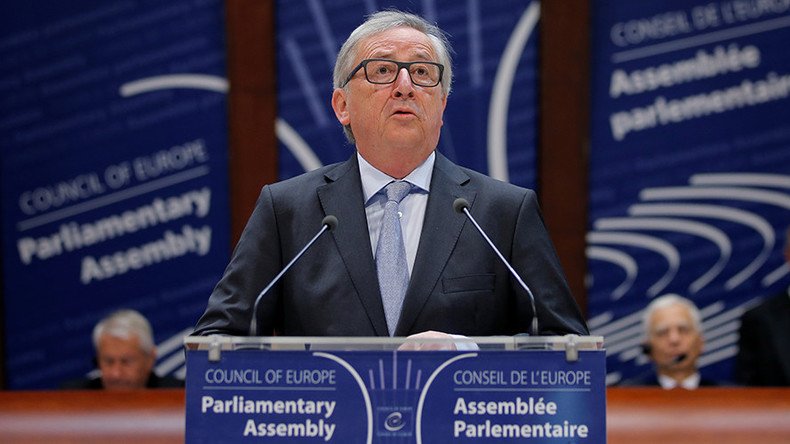 European Commission head Jean-Claude Juncker has admitted that one of the reasons why Euroskepticism is currently on the rise is because "we were wrong in overregulating and interfering too much in the daily lives of our fellow citizens."
With Britain's June 23 referendum on whether the UK should leave or remain in the EU just around the corner, Juncker was asked by British Conservative MP Nigel Evans what he planned to do about growing Euroskepticism.

"We are not blind and we are listening to those who are expressing their views. You're right by saying that the European project has lost parts of its attractiveness," Juncker replied.
"What does the European Commission do? The European Commission is doing less. I think that one of the reasons that European citizens are stepping away from the European project is due to the fact that we are interfering in too many domains of their private lives, and too many domains where the member states are better placed to take action and pass legislation," he said.
"We were wrong in overregulating and interfering too much in the daily lives of our fellow citizens... But we would also be wrong if we insufficiently respected the principle of solidarity."
Juncker said closer cooperation was needed between the 28 EU member states to tackle joint challenges, including the migrant crisis and security threats, and he has strongly advocated for Britain to stay in the bloc.
"At the end of this century, 4 percent of 10 billion citizens will be European. We are losing economic clout in a very visible way with the low birth rate," Juncker added.
You can share this story on social media: