India tests 1st nuclear-propelled ballistic missile submarine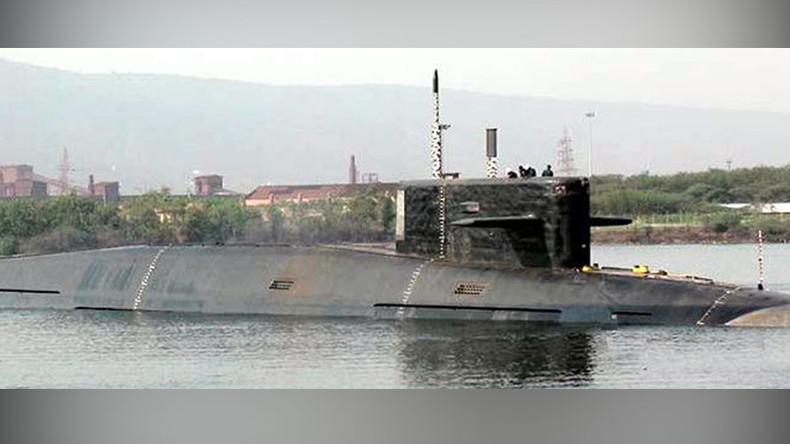 India's first submarine capable of firing nuclear ballistic missiles, the INS Arihant, is undergoing sea acceptance trials and will be commissioned after their completion, the Navy has announced.
"INS Arihant is now undergoing sea acceptance trails as it had already passed several deep sea diving drills. The submarine will be commissioned after completing all the sea trials," said H.C.S. Bisht, Vice Admiral of the Indian Navy.
The 6,000-ton vessel is the first nuclear-powered submarine that can launch nuclear-capable missiles manufactured by India – the first nation to announce it has accomplished this feat after the five original nuclear powers. It was built at the Ship Building Centre in Visakhapatnam, one of 13 major ports in India, with some help from Russian specialists and launched in 2009.
The submarine was expected to be commissioned after finishing a round of sea trials in February and participating in the International Fleet Review the same month. On February 23, it was declared ready for operations.
Additional trials were launched in March. The Arihant reportedly fired a dummy K-4 missile on March 7 and later on March 31 test-fired a live K-4 missile from a depth of 20 meters underwater.
The K-4 is an indigenously developed Indian intermediate-range nuclear-capable submarine-launched ballistic missile and the designated weapon for Arihant-classs submarines. INS Arihant, the lead ship of the class, can reportedly carry four K-4 missiles or 12 smaller short-range K-15 missiles.
India is currently building 45 new ships at various shipyards around the country, Vice-Admiral Bisht said. Among them are two more Arihant-class submarines.
You can share this story on social media: