From on high: Priest's chopper lands on highway in Russia (VIDEO)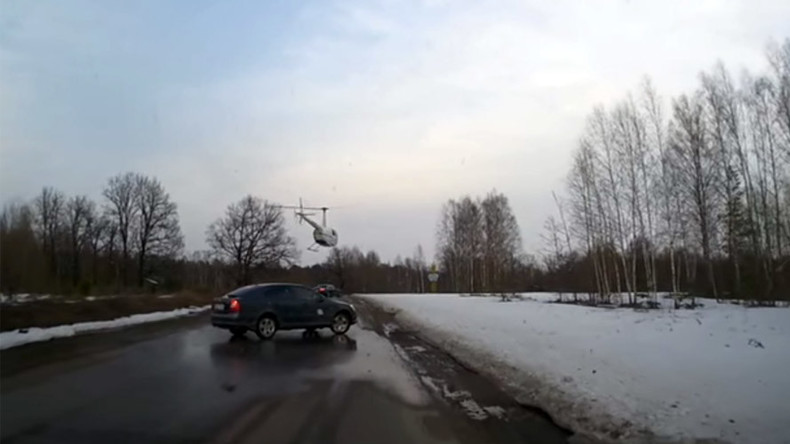 A small helicopter made a surprise landing right in the middle of a country road in Russia apparently to take an Orthodox priest to a rendezvous point near the city of Nizhny Novgorod.
The episode was caught on a camcorder and surfaced on YouTube. It starts with a helicopter hovering over a highway shot from a car operating a camcorder. To the surprise of the driver, the chopper then lands on the road a short distance ahead. Another car had blocked oncoming traffic.
The children in the back seat are very impressed and for photos to be taken.
Moments later, a man disembarks from the chopper. Although dressed in black – a color respected by secret services and commandos worldwide – the man turns out to be an Orthodox priest.
He then greets a welcoming party outside, and they have a quick conversation before getting into a waiting car. After a short while, the helicopter takes off.
The video went viral in Russia with some online commenters making sarcastic comments. Viewers on YouTube suggested the priest "was flying to heaven to meet the Lord." Some wrote that he was probably "summoned by God for immediate prayer" and needed a helicopter "to be closer to paradise."
The regional traffic police say it will investigate the incident, and the local prosecutor's office will check if flight safety requirements were met during the surprise landing.