Erdogan announces Istanbul-based anti-terror 'Islamic Interpol'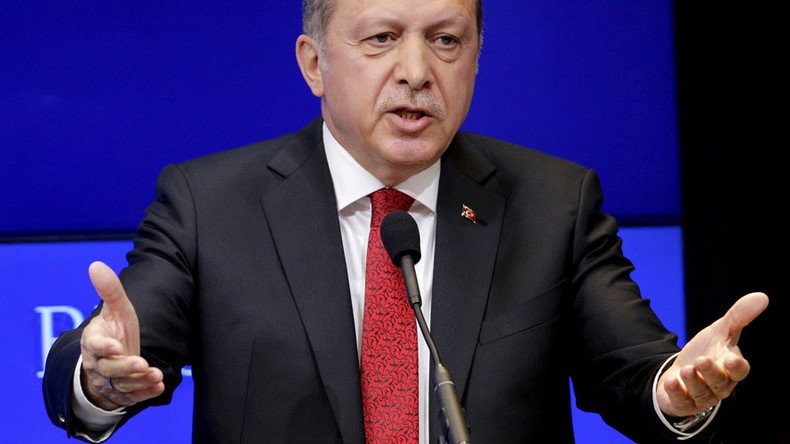 Turkey is trying to unite the Islamic world and lead it in the fight against terror with a new Istanbul-based police force tasked with tackling extremism in the region. At the same time, Ankara has called for "liberation" of "occupied" Islamic lands.
Turkish President Recep Tayyip Erdogan has announced the Organization of Islamic Cooperation (OIC) has accepted his proposal to create a multinational police center based in Istanbul to battle international terrorism. The new structure is to be called the OIC Center for Police Cooperation and Coordination.
"It would be helpful to establish a structure among member states that will strengthen and institutionalize cooperation against terror and other crimes," he said, during a speech at the two-day OIC summit, as over 30 heads of states from Islamic countries gathered in Istanbul.
The aim, according to Erdogan, is to fight Islamic State (IS, formerly ISIS/ISIL) in Iraq, Syria and Libya and Boko Haram and Al Shabaab in Africa, as "all these terror organizations oppress and harm all Muslims."
Seeking the lead role in uniting some 1.7 billion Muslims under Ankara's command, Erdogan urged the IOC delegates at the summit to overcome internal differences in Islam.
"I believe the greatest challenge we need to surmount is sectarianism. My religion is not that of Sunnis, of Shiites. My religion is Islam," he stated. "We should be uniting. Out of the conflicts, the tyranny, only Muslims suffer," Erdogan said, as quoted by the Daily Sabah.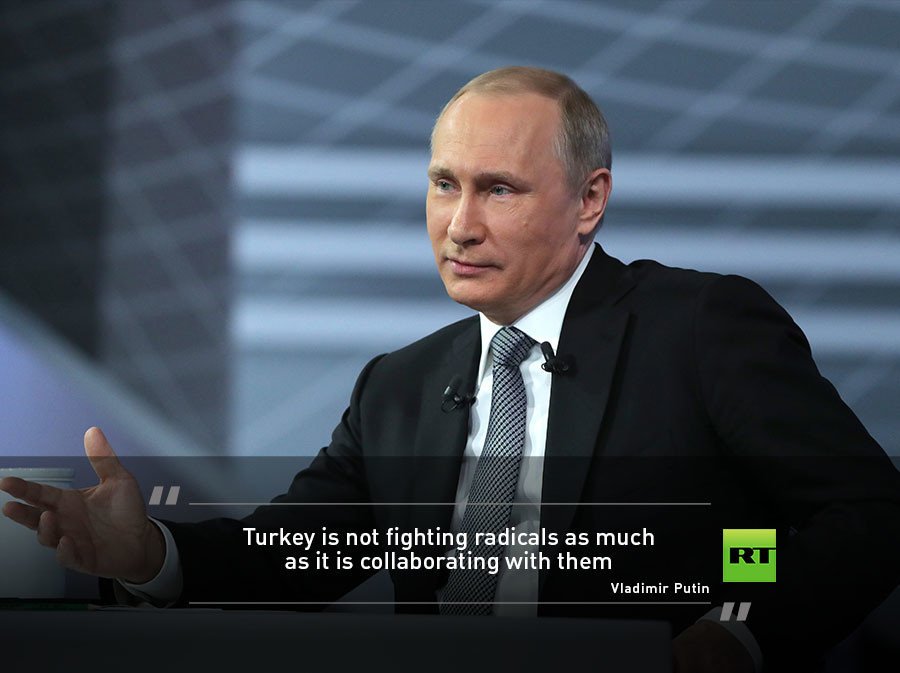 Turkey under the leadership of Erdogan has long been accused by international observers of trying to resurrect the former glory of the Ottoman Empire. At the same time Ankara has been accused by many international entities of inadequately addressing the global terror threat, with even Russian President Putin saying on Thursday that "Turkey's current leadership does not fight radicals as much as it collaborates with them."
While the details of the new Islamic anti-terror police force yet to be made public, Turkish Prime Minister Ahmet Davutoglu is already calling to "liberate all Islamic lands under occupation."
"We need a common stance for the liberation of all the Islamic lands that are under occupation, especially Palestine," said Davutoglu at the summit, as quoted by Hurriyet Daily. Under the Turkish PM's plan, the "liberation" of Muslims besides Palestine should also take place in Crimea and the disputed Nagorno- Karabakh region.
"The most important indicator which would show the effectiveness of the OIC is protecting Muslim minorities and liberating occupied lands such as Palestine, Karabakh and Crimea," Davutoglu said.
You can share this story on social media: