Putin calls Obama 'decent man' for confessing Libya was his 'greatest mistake'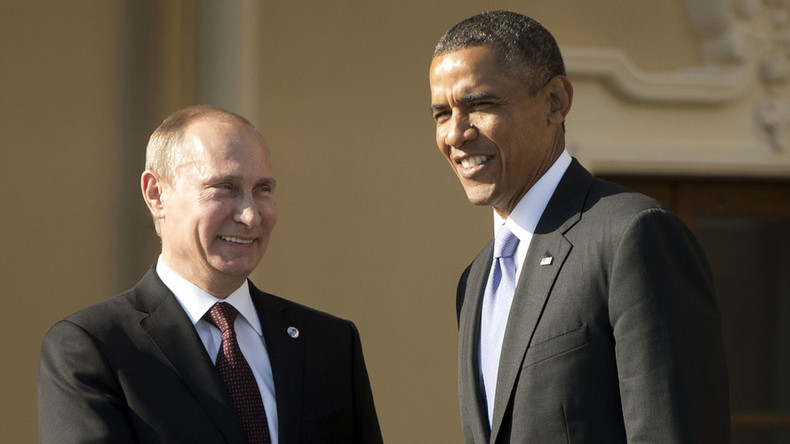 Russian President Vladimir Putin has warned the US against repeating the mistake it made in Libya in Syria, noting that Barack Obama's confession about Libya being his "greatest mistake" shows the US President is a "decent person."
"Firstly, it confirms once again that the current US president is a decent man - and I say this without irony, because it's not easy to say such things," President Putin said during his annual Q&A session.
He recalled that Barack Obama, while still a senator, had criticized the actions of the US administration on its 2003 Iraq campaign.
"Unfortunately, [Obama] himself made those mistakes in Libya. It is very good that my colleague has the courage to [admit it], not everyone can do it," Putin said, adding that "only a strong man" can make such bold statements. But Putin stressed "the bad thing is that this series of errors continues. After all, the same mistake was almost made in Syria, and it is still not clear what the outcome will be."
What u think abt #Obama admitting #Libya was his biggest mistake?-Only strong man cud do it,it's bravery.Sad that mistakes continue. #Putin

— Maria Finoshina (@MFinoshina_RT) April 14, 2016
When asked by Fox News last week what his "worst mistake" as a president had been, the US leader answered: "Probably failing to plan for the day after what I think was the right thing to do in intervening in Libya."
Putin's response to the question about Obama was one of the most unexpected at the Q&A session.
When asked about his thoughts on Obama leaving his post later this year, the Russian president said "we will all leave some day," adding, "there will come a new president, and we will work with the new one." He did not, however, say who he prefers to see as US president – Hillary Clinton or Donald Trump, saying only that he "prefers someone less exceptional."
The president spoke of his hopes that Moscow and Washington can cooperate to resolve the Syrian conflict.
"We recently managed to work in a fairly positive way. We work together to find common solutions for the Syrian settlement. I hope that this joint work will lead us to a positive result," Putin said, while adding the problems must be solved with a clear head not through imperial ambitions.
"We need to look at the root of the problem and not to act from a position of force and a position of imperial ambitions, but act from a position of respect to all partners," the president concluded.
This year's Q&A was quite lengthy, lasting around 3 hours 40 minutes, with some three million questions submitted, of which Putin answered 74.