5 Putin LOLs from his annual Q&As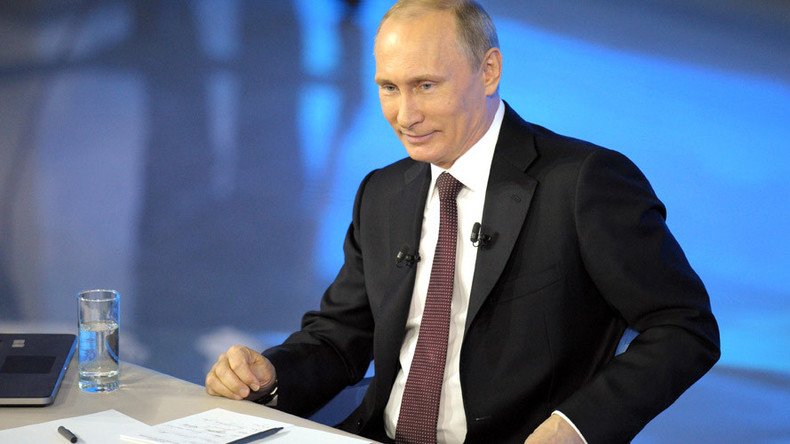 During his hours-long customary interactions with the public, Russian President Vladimir Putin has not only commented on the pressing issues of the day, but has also enjoyed inserting jokes in his well-known manner. Here are just some from his Q&As in recent years.
When asked a philosophical question about when everything will be well in Russia, Putin's reply was no less philosophical: "You can't drink all the vodka. But you should aim to do so."
Raising a question about wealth taxes in the country, communist activist and writer Aleksey Prokhanov told Putin that it was probably time to impose more, as the "wives and loved ones of Russian oligarchs cover themselves with diamonds from head to toe."
READ MORE: Top 10 memorable moments from Putin's marathon LIVE Q&As
Before giving his answer, the President pondered: "How do you tell a wife from a loved one? By smell?" When someone in the audience suggested it was probably done "by age," Putin repeated the remark out loud, and laughed even more.
The topic of a possible first lady in the country deserved a joke of its own. A female viewer wondered when the country would see the president with a new partner. "I need to marry off my ex-wife Lyudmila Aleksandrovna first, and then I'll think about myself." Ladies first, indeed!
Another woman asked the president whether Russia would seek the reacquisition of Alaska. "My dear, why would you need it?" Putin replied to her question. "We are a northern country. Seventy percent of our territory is in the north or extreme north. Alaska is cold too. Let's not get carried away."
READ MORE: 'Can't stuff this bear' & other Putin Q&A quotes
A farm worker expressed disagreement with a policy introduced under Prime Minister and former President Dmitry Medvedev, which canceled the practice of summer and winter time changes in Russia. The man claimed that his cows preferred the old practice. Putin replied by wondering whether people on the farm had heard the news of the Bolshevik leader Vladimir Lenin being dead.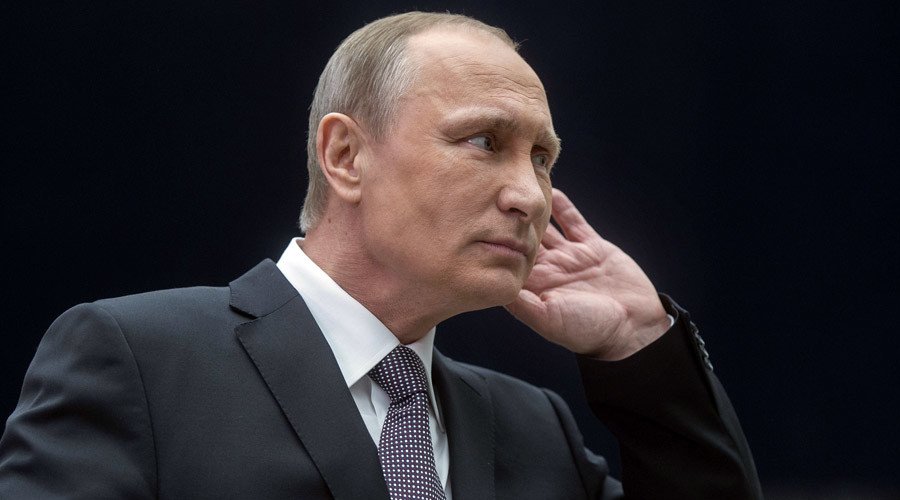 The next annual Q&A session with the President will be held on Thursday. Nearly 1.7 million questions have been already received, Rossiya 24 reported, while Putin's press secretary Dmitry Peskov said that the head of state has been preparing for the interaction for the whole of Wednesday. The President will be up until late, Peskov added – but hopefully we'll still get a couple of fresh jokes, as the event starts at noon Moscow time.
You can share this story on social media: