China summons G7 diplomats after group expressed 'concern' over situation in South China Sea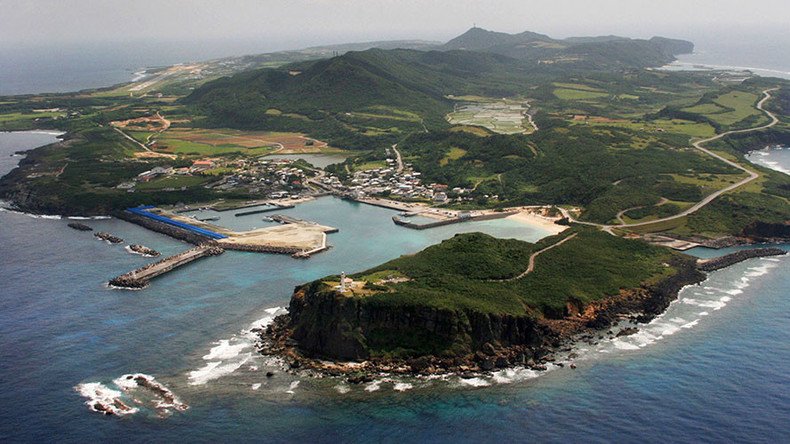 China has summoned representatives from the Group of Seven (G7) nations to express anger after the countries said they were "concerned" about the situation in the East and South China Seas.
"China summoned the diplomatic envoys of relevant countries," Lu Kang, a spokesman for China's Foreign Ministry, said during a press briefing.
It comes after the G7 countries – the US, Canada, the UK, France, Germany, Italy, and Japan – announced in a joint statement: "We are concerned about the situation in the East and South China Seas, and emphasize the fundamental importance of peaceful management and settlement of disputes."
The comment was made during a two-day meeting in Hiroshima, Japan.
The G7 nations also urged "all states to refrain from such actions as land reclamations" and "building of outposts...for military purposes." Beijing has built up artificial islands in the South China Sea, some of which are equipped with runways 3,000 meters long. It has also deployed military equipment to the area.
Although the comments did not specifically name China, Beijing lays claim to almost all of the South China Sea – believed to be rich in oil and gas – despite conflicting claims from Brunei, Malaysia, Vietnam, Taiwan, and the Philippines. Japan also has a dispute with Beijing over ownership of the Senkaku islands in the East China Sea.
In addition to the statements, Lu said "a senior official of one of the G7 countries mentioned that China needs to heed the voice of [the] G7." That comment is believed to be aimed at Japan.
In conclusion, Lu said Beijing believes the G7 shouldn't make such remarks, adding that the countries are "just trying to amuse themselves by issuing such statements."
The summoning by the Chinese comes as military sources announced that defense officials from the Philippines and Vietnam will meet this week to explore possible joint exercises and naval patrols in the South China Sea. The two nations agreed on a strategic partnership in November to boost security relations, as China continues to expand its presence in the disputed waterway.
On Tuesday, Fox News reported that China had deployed new fighter jets in the South China Sea's Woody Island, citing satellite imagery from earlier this month. The island, part of the Paracel Islands, is largely controlled by China, although Taiwan and Vietnam have also laid claims on it.
Earlier this month, the US and allied forces gathered in the Philippines for joint military exercises as a show of force against China. More than 5,000 troops are taking part in the annual drills, which will run through April 16. The US military has sent US warships to conduct exercises in the region twice since last autumn, drawing sharp criticism from Beijing.
You can share this story on social media: