Dental student burns to death after arriving late for exam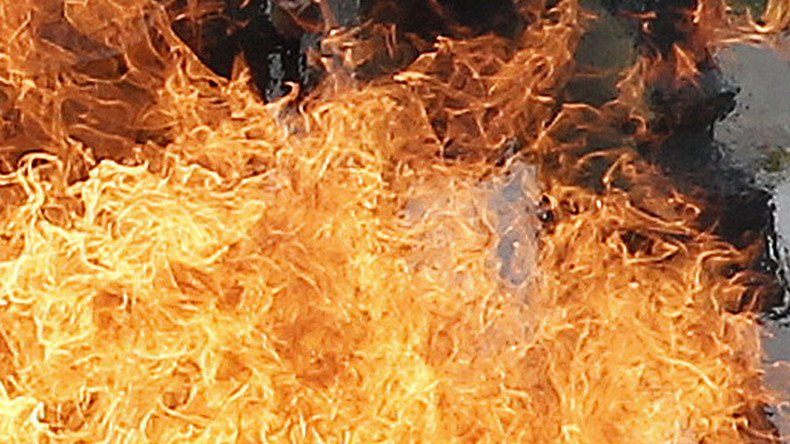 The pressure of medical school is world renowned - and one dental student in Pakistan may have succumbed to it in the most violent way.
Abdul Basit, who was in his final year at Hamdard University in Karachi, died early Tuesday morning from burns he suffered after reportedly setting himself on fire because he was unable to sit an exam he failed seven times before.
He was apparently late after his car broke down.
Distraught over this rejection, the university says he doused himself in petrol and lit himself on fire. He died at a nearby hospital with burns over 95 percent of his body.
The student was denied entry because he reached the venue 30 minutes late, university principal Dr Usman Ghani Khan told ARY News.
"To allow him to take the exam after half an hour had passed would be in clear violation of our rules," he said.
Basit's family, however, had a different version of events. His parents accused the examiners of killing their son and called for an investigation into the university.
"The doctors in the university need to be investigated otherwise they'll kill all the students," the victim's mother said during an emotional interview. "They burned him from the front by throwing petrol over him. These people didn't let him study and now he will never come back."
Basit was due to get married and start a new life in Australia, according to his brother.
Witnesses also allege he was told to pay a sum of money when arriving late and taunted by an examiner to douse himself in petrol.
"Other students said the teachers were not letting him sit the exam," an unidentified man told ARY News. "They asked for money and told him unless he paid up, he wouldn't be allowed in. The teacher then said 'Here is some petrol, go set yourself on fire'."
Abdul Basit's family are calling on the region's governor Ishtralul Ibad Khan to take action.
You can share this story on social media: