Air France's gay flight attendants protest Iran route, cite death penalty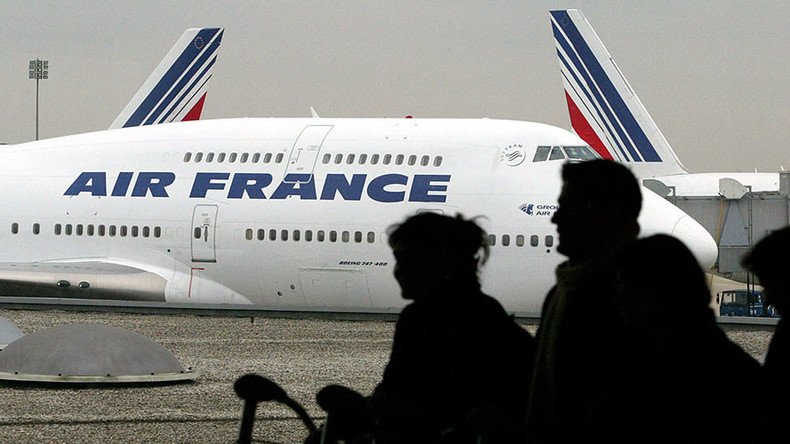 A gay flight attendant working for Air France launched an online petition against homosexual staff being forced to fly to Iran. It comes after female cabin crew members refused to fly on the route because they didn't want to be forced to wear headscarves.
"Sure, our sexuality isn't written on our passports and it doesn't change the way we work as a crew," the flight attendant, identified only as 'Laurent M,' wrote in an open letter to the French government and Air France CEO Frédéric Gagey.
"But it is inconceivable to force someone to go to a country where his kind are condemned for who they are," he continued.
The online appeal, titled 'Gay stewards from Air France don't want to fly to the death penalty in Iran', points out that homosexuality is punishable by death for adults in Iran. It also notes that gay minors face a punishment of 74 lashes in the Islamic Republic.
The petition has so far received over 2,000 signatures.
It comes just one week after Air France flight attendants and female pilots refused to fly the Paris to Tehran route because they didn't want to be forced to wear headscarves and loose trousers.
Two organizations representing the female cabin crew, the SNPNC and Unsa PNC, said that forcing women to fly to Tehran would have been "an attack on freedom of conscience and individual freedoms," as well as the "freedom of women."
The female staff members eventually achieved victory, with the airline accepting that they could refuse to work on the route without facing punishment. Air France suspended flights to Tehran in 2008, but is resuming the route next week after international sanctions against Tehran over its nuclear program were lifted.
You can share this story on social media: