Referendums not part of parliamentary democracy, Luxembourg FM says after Dutch vote on EU/Kiev deal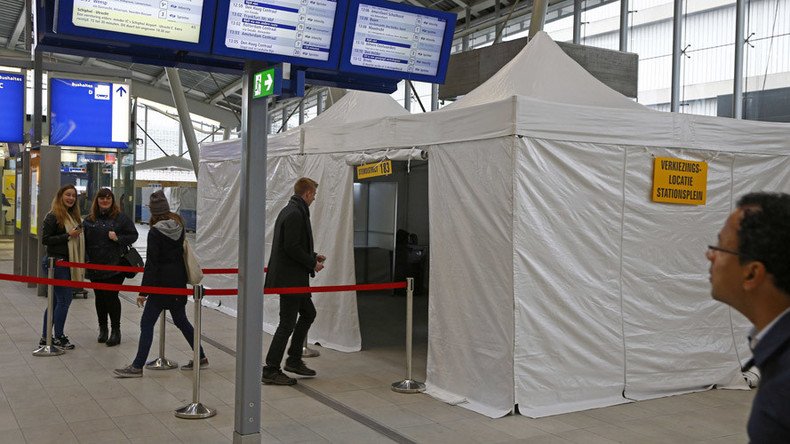 After the Dutch rejected Ukraine's association with the EU in a referendum vote, Luxembourg's foreign minister argued that such referendums cannot be regarded as an instrument of parliamentary democracy being nothing but a "slap" to the entirety of Europe.  
"Referendum is not an appropriate instrument to solve complex issues in a parliamentary democracy. If you want to make Europe collapse, you only need to hold more referendums," Luxembourg Foreign Minister Jean Asselborn told Hannoversche Allgemeine newspaper on Friday, several days after 61 percent of voters in the Netherlands said "No" to their country ratifying an association agreement between Ukraine and the EU.
"People don't respond to specific questions [during a referendum], they rather send a warning message to their government," he elaborated.
The Dutch referendum has to be regarded "also as a slap" for the European Union, the top diplomat claimed, a quoted by Die Welt newspaper.
Despite the fact that the referendum was non-binding, it cannot be ignored by the Dutch government as the turnout exceeded the minimum of 30 percent which made the vote valid.
Prime Minister Mark Rutte has already said it would be "quite a challenge" to meet the voters' expectations and complained that the "situation causes us headache, because we stepped into the unknown territory," according to De Telegraaf newspaper.
Agreement EU/Ukraine already approved by 29 democratic EU parliaments. Those voting No in Netherlands today are 0,006% of electorate in EU.

— Carl Bildt (@carlbildt) April 6, 2016
It's a democratic problem with low turnout in European elections, but turnout in Dutch referendum was much much lower.

— Carl Bildt (@carlbildt) April 7, 2016
The referendum itself was initiated by a group of activists last year whose petition collected more than 450,000 signatures – much higher the 300,000 required by Dutch law to force the government to put issues to a public vote.
Notably, both Luxembourg and The Hague are members of Benelux, a political and economic union of three neighboring states, Belgium, the Netherlands and Luxembourg. Based on geographical and cultural similarities, it was designed to coordinate foreign policy and free trade among the three.
'Won't help ordinary Ukrainians': Dutch suspect EU/Kiev deal more for power players than people

Luxembourg's Asselborn was not the only one among high-profile EU officials to slam the Dutch referendum. Last Thursday, Carl Bildt, who served as prime minister and foreign minister of Sweden in the past, and is also an adviser to Ukrainian President Petro Poroshenko, said the Dutch no-voters represent only a tiny minority of the population.
"Agreement EU / Ukraine already approved by 29 democratic EU parliaments. Those voting No in Netherlands today are 0.006 precent of electorate in EU," he wrote on his Twitter.
You can share this story on social media: