Erdogan won't back down on Gaza blockade demands, regardless of risk to Turkish-Israeli ties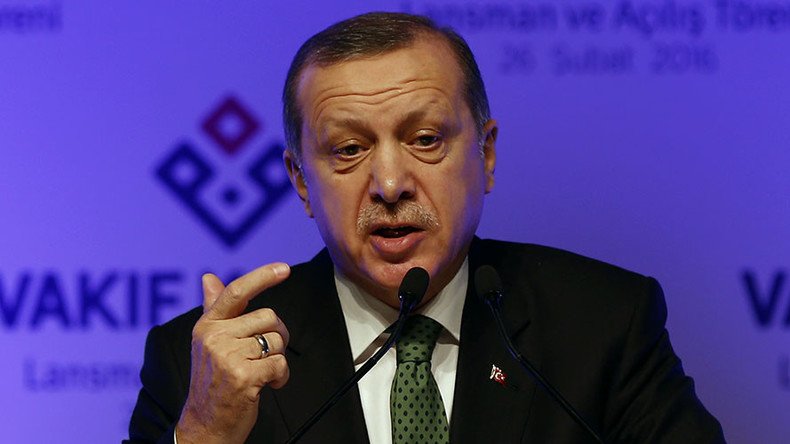 Turkish President Recep Tayyip Erdogan has said he will continue to insist that the blockade of Gaza be lifted, regardless of what this stance means for Turkey-Israel relations.
The two countries have been working on agreements to improve relations in recent months, in a bid to improve ties that have been strained for several years.
There are still points in the final agreement that require ironing out, and work will continue in the coming weeks to mend ties, Erdogan spokesman Ibrahim Kalin said following the latest round of talks between the two nations, according to Reuters.
Reports of an impending breakthrough in negotiations have been circulating for months.
"Meetings with Israel have been taking place for a while and they are continuing today," Prime Minister Ahmet Davutoglu said in Ankara on Thursday, the day of the last talks. "If our demands are received favorably, then the next steps will be clear and the necessary announcements will be made to the public," he said, according to the Times of Israel.
Israel, for its part, wants Turkey to give up on the idea of letting Hamas have a command center in Istanbul.
Israeli Prime Minister Benjamin Netanyahu says the onus is on Turkey to mend ties. "We always wanted proper ties with Turkey, and we are not the ones who changed that direction. If it is possible, we will normalize ties. There are contacts, they are taking place, they are even making progress. There will certainly be another meeting soon. I hope that it will lead to the positive result of a reestablishment of full ties," he was cited as saying by the Jerusalem Post.
In May of 2010 Israeli special forces took over a humanitarian ship - the Mavi Marmara, en route from Turkey to the blockaded Gaza Strip. Ankara and Tel Aviv were strongly at odds as a result, and the majority of diplomatic ties was severed. Turkey promptly issued a list of demands to Israel that would work toward normalizing ties that are still at a low.
You can share this story on social media: