Weapons bazaar: Small & heavy arms traded on Facebook by Libyan militants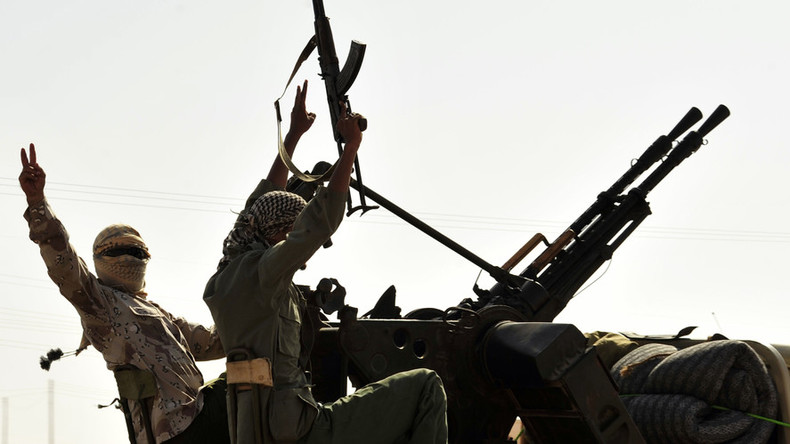 Machine guns, grenade launchers and anti-tank missiles are being traded via Facebook in Libya, research has revealed. The arms come from raids by militants on the arsenals of former leader Colonel Muammar Gaddafi, but also include some supplied by the US allies to their Libyan proxies.
The findings were revealed by the Geneva-based Small Arms Survey, which released a report entitled 'The Online Trade of Light Weapons in Libya' on Thursday.
The paper gives an astonishing set of cases telling how small arms and sophisticated weapons systems have come to be advertised and traded on Facebook by Libyan militants.
Read more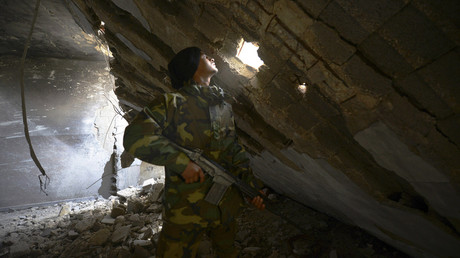 It says that any sort of arms trade would have been unthinkable until 2011, as the government of Muammar Gaddafi "strictly regulated" the market before "the revolution and its aftermath paved the way for a large illicit arms trade to emerge." According to the paper, the Libyan Army's military stockpiles were raided by "revolutionaries," which explains the origin of the arms traded online.
"Many of the players in this new market began to use new technologies to hawk their wares," the paper says. Online sales via social media platforms such as Facebook "are one of the tools currently being used for this purpose."
The offerings included a wide variety of arms at various bidding prices. Heavy machine guns, for example, garnered an average offer of $5,900. Anti-aircraft systems, such as the Soviet-built ZPU-2, received offers of up to $62,000. The average offer made on recoilless guns was $4,000, while the average offer for rocket launchers was $6,500.
Most of the light weapons listed in online ads were purchased by Gaddafi's government before 1992, mostly from the Soviet Union, Belgium and China. Machine guns made up the bulk of the Facebook offers, including six Soviet-made 12,7mm DShKMs, 11 14,5mm KPVs, and one Belgian 12,7mm FN Browning M2-type heavy machine gun.
Easy to mount on light vehicles and pickups, such weapons are always in demand with militant groups in Libya and beyond.
But besides machine guns and grenade launchers, which are relatively simple to use, the Facebook "weapons bazaars" offered some hi-tech systems renowned for their firepower as well as efficiency. There were several models of anti-tank missiles, both Soviet and NATO types, including 9M17 Falanga, 9M14 Malyutka, and 9M111 Fagot rockets, joined by three French-built MILAN M3 anti-tank missiles.
Libya is epicenter of illicit arms trade – UN

Other deadly lots included two Strela-2M12 man-portable anti-aircraft missiles. While no prices were publicly advertised for the systems, a seller claimed to have already received an offer of $4,350, while one commenter stated that $3,625 was the market price for a single missile.
A handful of other weapons, such as large-caliber anti-materiel sniper rifles, have also been advertised on Facebook, according to the research.
The research group recorded 1,346 sales over the course of the last 18 months and found between 250 and 300 sales posts went up each month. According to the New York Times, Facebook has taken down six groups identified as market places.