Most Germans oppose EU migrant deal with 'untrustworthy' Turkey – poll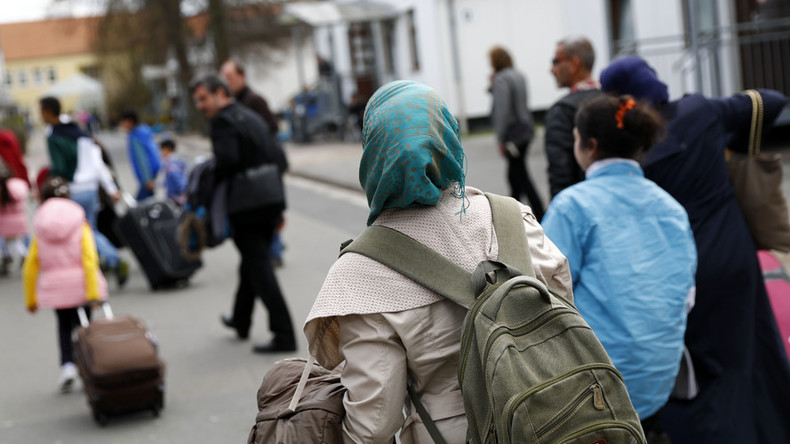 The majority of Germans believe that EU-Turkey deal is a bad idea and will not work properly, according to a recent poll. Most also don't tend to see Ankara as a trusted partner, let alone a potential member in the union.
Under a plan agreed in Brussels earlier in March, all migrants arriving in Greece from Turkey would be returned. For each Syrian sent back, another Syrian already in Turkey would be resettled in the EU. Turkey had been offered extra funding and acceleration of EU integration talks.
While Brussels sees the deal as a principal breakthrough in tackling the crisis, in Germany - which championed the Turkey pact and has taken in over 1.1 million refugees - public perceptions appear to be different.
According to a poll released by ARD-Deutschlandtrend on Thursday, 56 percent of Germans – up from 49 percent last month – described the deal as 'rather bad', compared to 39 percent rating it 'rather good'. The poll was conducted between 4 and 5 April and involved 1,005 respondents.
Earlier this week, around 200 refugees arrived in Turkey after being deported from EU member Greece. This is the first 'one-in, one-out' deportation aimed at stemming the flow of migrants. However, 41 percent of Germans do not believe that the number of arrivals will drop, marginally more than the 40 percent who believe the scheme will work.
A considerable 14 percent still think the number of refugees will only increase.
The poll has also revealed a remarkable skepticism towards an idea of having closer ties with Turkey through offering it EU membership prospects. Some 68 percent of German respondents said 'No' to Turkey's accession bid, with only 27 percent in favor.
Only 17 percent said Turkey could be a trustworthy partner, while 79 percent said it could not. In the meantime, France, the UK, the US, Greece and Russia are trusted more, the poll data showed.
Recent public opinion data says Euroskeptic sentiments are spreading across the continent as the EU struggles with the refugee crisis.
On Thursday, a poll by France's Institute for Opinion Research (IFOP) showed that an overwhelming majority of Europeans want to see Schengen scrapped and border controls re-installed. Support for this move was highest in France (72 percent).
In Germany, 66 percent wanted to re-establish border controls with its neighbors, while 60 percent of Italians expressed a desire for the same.
A lack of desire to support EU's expansion is not restricted to Turkey. On Wednesday, in a vote on the Netherlands ratifying the EU-Ukraine association treaty, 61 percent of Dutch voted against it. That includes strengthening economic and political ties between Kiev and Europe, but also a number of military agreements.