FSB busts ISIS-linked cell with explosives planning terror attack in southern Russia
Russia's Federal Security Service (FSB) has detained the members of a radical Islamic group, which recruited fighters for Islamic State and planned a terror attack in the southern Volgograd Region.
Five perpetrators were detained by the FSB, with assistance of the local police, in the town of Pallasovsk, Volgograd Region, the security agency said.
The detained were members of the so-called 'Pallasovsky Jamaat' group, which "was involved in recruitment… of residents of the region to participate in activities of Islamic State [IS, formerly ISIS] international terrorist organization," the FSB added.
According to the agency, one of the members of the group "planned to stage a terror attack in the [Volgograd] region."
"Ammunition, explosives as well as other chemical compounds and striking elements for improvised explosive devices, literature of religious and extremist nature were found and seized at their place of residence," the FSB said in the statement.
A criminal case "on organization of an illegal armed group or participation in one" has been launched against the detained Pallasovsky Jamaat members.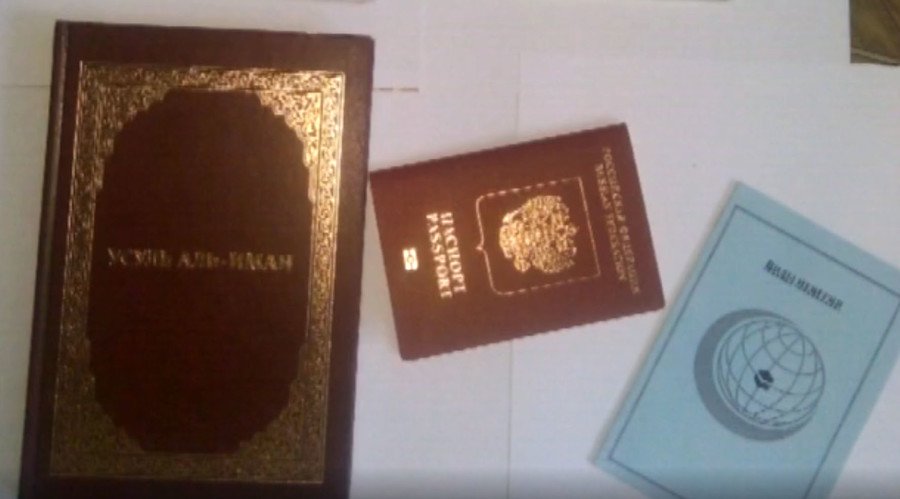 Terror cells like the one that was neutralized in Volgograd is a pan-European problem, which was proven by the attacks in Brussels and Paris, Martin McCauley, author and Russia analyst, told RT.
"It's not surprising that Russia is included because of the Muslim population there andbecause of places like Dagestan and so on," he said.
According to McCauley, Russian security officials are closely watching Volgograd, as the city has "a history of radicalism" after the suicides bombings in 2013.
Islamic State has "a very wide organization, as far as the police know, it spans Europe; it spans Russia and many areas of the world… You can regard the five, who were arrested in Volgograd Region as foot soldiers, miner players, but there are very important people behind them – and they all linked up," he explained.
In late March, the RT Documentary team traveled to the town of Shaddadi in the Syria's Hasakah province, recently liberated from Islamic State, and examined piles of documents left behind by the terrorists.
Amid the trove of papers, several foreign IDs were discovered by Kurdish forces, including passports of several Russian citizens.
One of them belonged to a man from Volgograd, whose relatives were later tracked by RT's correspondent Maria Finoshina.
"It's not about Islam, it's a disease," the father of the jihadist, who was apparently killed in Syria, said.
Volgograd, formerly Stalingrad, is a city of around 1 million people on the Volga River, not far from Russia's volatile North Caucasus region, has seen a series of suicide attacks in the past three years.
In October 2013, a terrorist blew herself up on a bus, killing six people and injuring more than 30 others.
On December 29 of the same year, 18 people died and 44 were wounded at the Volgograd train station in another suicide blast.
The next day, an explosion rocked a trolleybus, killing 15 passengers and injuring over 30 others.
IS had allocated millions of dollars to online and in-person recruitment campaigns worldwide, mostly focusing on outcast youths willing to sacrifice their lives for the twisted jihadist ideology.
Besides their social media outreach, the terrorists use popular messenger services, operate in Muslim communities and religious centers as well as recruiting through family and friends.
A complex network helps recruits organize their travel from international destinations into Syria, usually via Turkey. Besides fighters, Islamic State is actively recruiting women who are willing to marry their militants.
You can share this story on social media: