'Putin's watching out for Russia, we should do the same': US congressman on US-Russia relations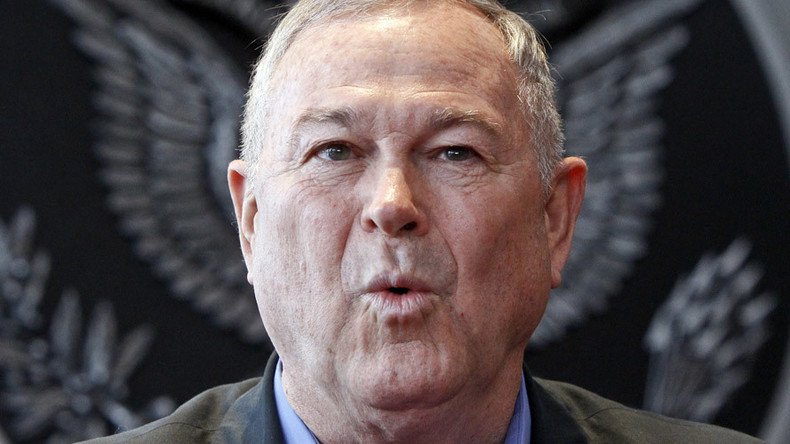 As the current rhetoric between the Kremlin and the White House appears to be riddled with contradictions, US congressman and former Reagan speechwriter Dana Rohrabacher spoke with RT about the past, present, and future of US-Russia relations.
"The relations between our countries in the last 3 years have gone from dismal to worse. It's become hurtful for both our nations," says Rohrabacher, adding that the communications on both sides has always been disappointingly lacking in mutual trust and cooperation.
"Instead of an understanding that Russia is no longer the Cold War threat and thus they should be our friends, our government has only become closer because they feel they have to. Unfortunately, [it's] not going further," he told RT's Oksana Boyko, the host of Worlds Apart.
The congressman claims that despite seeming attempts to foster friendship, such as Secretary of State Kerry's three visits to Moscow in just the last 10 months, the US interacts with Russia more out of a sense of necessity than desire, and that is why the level of cooperation is dismal.
"There's a necessity for our government to work with Russia now, because otherwise we'll be suffering dramatic setbacks in the Middle East and in the cause of fighting against radical Islamic terrorism," Rohrabacher suggested.
He also said that the current US leadership is, in fact, to blame for the chill between the two States.
"Our president has not been a dynamic leader. He's been incompetent at the way he's handling [relations with Russia]. He has a rotten world view. He's not understanding how the world works. He's not representing the interests of his country.
"Obama should see Putin as a man who's watching out for Russia. If he'd done that and himself would have asked 'what's in the interests of the United States,' agreements with Russia would have been reached a long time ago."
Focusing on Barack Obama, the congressman stressed that the US leader has been actively trying to downplay Russia's efforts in Syria and "stop a recognition that what Russia's been doing in Syria is positive." He accuses Obama of "playing games with Russia" instead of proactively working against the terror groups operating in Syria, saying that the world would be a much more peaceful place if that happened.
"The vision in the White House of what is happening and should be happening in Syria is absurd and stupid. The vision should have been 'how do we maintain the situation so that radical Islamic terrorists do not gain territory and use it as a base for murder of hundreds and thousands of people in Western societies.'"
Rohrabacher noted that, unlike Obama and many in his administration, American society as well as many in the global community do see the positive impact Russia is having in the fight against radical Islam and understand the benefit of cooperating with Russia on this front.
"The major factor that changed the attitude of going and working with Russia in Syria was the massacre of people in Paris and Brussels, and that massacre by radical Islamic terrorists, coupled with a vision of Russian airplanes dropping bombs on that kind of people, created an understanding among American people that we should be working with Russia, and that Russia has the courage, and their leader is ready to act, unlike other countries, who've been overrun by Islamists without having a retaliation."
Touching on the issue of the future of US-Russia relations, the congressman expressed hope that the new president will have the wisdom to overcome a Cold War view of Russia, which does nothing but create tensions, and establish a level of cooperation that will profit both nations.
When asked if President Vladimir Putin was, perhaps, being a bit naive in believing that such entrenched attitudes could be overcome, Rohrabacher responded,
"Putin is not being naive, he's being committed to trying to reach out to the Americans […] And with our next president, maybe we'll succeed in developing the relationship we should've had."
You can share this story on social media: