ISIS kidnaps over 300 Syrian civilians after attacking factory near Damascus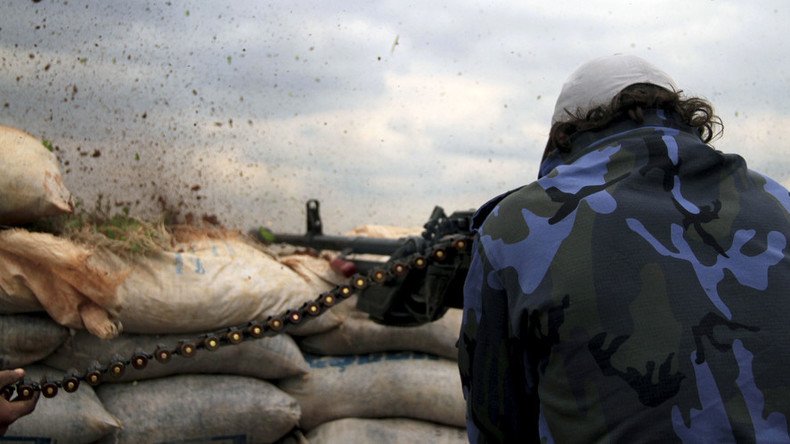 More than 300 Syrian civilians are missing following an Islamic State attack on a cement factory situated to the east of Damascus.
"The company has informed the officials that over 300 workers and contractors have been kidnapped by Islamic State [IS, formerly ISIS/ISIL] militant group," Syrian SANA news agency reported, citing a source in the Ministry of Industry. The source added that the company couldn't establish contact with any of the people.
One of the officials in charge of observing the ceasefire in the region has informed the agency of reports from eyewitnesses who claim they saw presumed IS vehicles in the area carrying at least 125 workers. The vehicles headed to the Eastern Ghouta region, SANA reported.
The people are feared kidnapped, AFP also reported, citing local residents and a factory administrator who said the employees have been unreachable since Monday.
"We haven't been able to reach our family members since noon on Monday after an attack by Daesh [Arabic pejorative term for IS] on the factory. We have no information about where they are," a resident of the town of Dmeir said on Thursday.
The Badiyah cement factory is located outside Dmeir, about 50km to the east of the capital Damascus.
A Syrian security source told AFP that IS forces had also attempted to take control of Dmeir airbase and a power plant, but had failed.
Earlier on Tuesday, IS fighters started attacks against government forces in areas near Damascus, allegedly attempting to gain back territories after suffering losses across Syria.
In particular, IS attacked the Tishrin power station, located 50km from the capital. A Syrian military source confirmed to Reuters that the attack took place, adding that all the assailants were killed.
You can share this story on social media: