Shooting in southern German town leaves 2 people wounded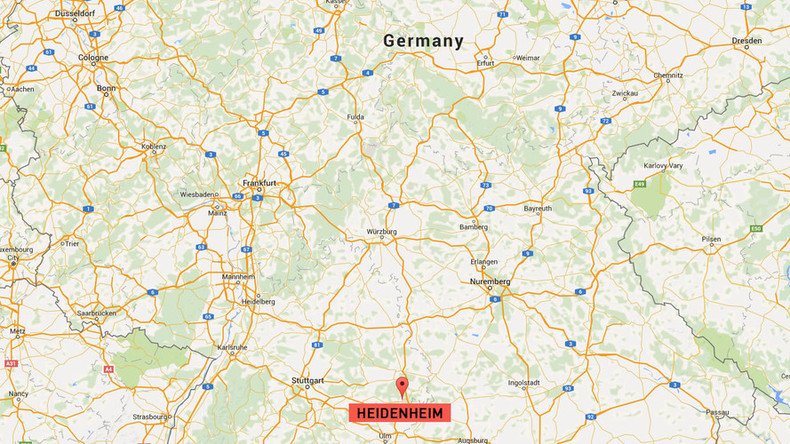 Two men have been wounded after an unidentified assailant or assailants opened fire from a car in Heidenheim, southern Germany. Police have cordoned off the street where the incident took place and have launched an operation to find the alleged shooters.
"Two men have been shot from a car," a police spokesman in Baden-Württemberg told Spiegel news outlet.
The two persons injured are aged 25 and 29. Both were taken to hospital in a serious condition.
Police say the shooters fled the scene of the incident in a dark car.
According to media reports, the shooting may be the result of a dispute between rival biker gangs.
The two injured, as Bild.de reports, are members of the "United Tribuns", a local youth gang which describes itself as a union of body builders and martial artists. The police did not confirm these reports, referring to the ongoing investigation.
A police helicopter has been sent to help look for the assailants.
However, there is currently no danger for local residents, the police have announced.
You can share this story on social media: