1,000+ people detained during Toronto G20 summit & kept at 'Torontonamo Bay' can sue police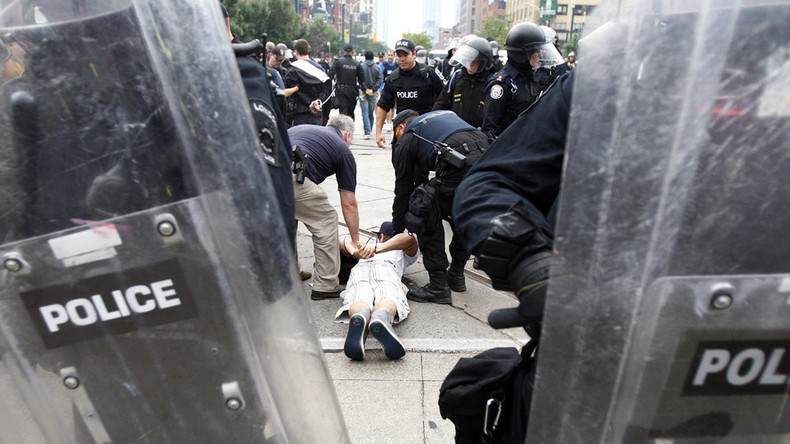 Ontario's top court has granted class action status to over 1,000 protesters detained by police during the 2010 G20 summit. Plaintiffs say they were treated "worse than animals in a zoo" at a makeshift detention center dubbed 'Torontonamo Bay'.
The Ontario Court of Appeal has allowed two G20 class-action lawsuits to go ahead, both of them alleging violations of constitutional rights. The lawsuit is seeking C$75 million (US$57 million) in total damages with a trial likely months away.
"It is important to remember that the police cannot sweep up scores of people just in the hope that one of the persons captured is a person who they believe is engaged in criminal activity," the court noted.
The two lead plaintiffs are Sherry Good, who was among tens of dozens of people police 'kettled' in torrential rain at a downtown intersection in Toronto for over four hours, and Thomas Taylor, representing those who like himself were held for 24 hours at the detention center and then released without charge.
Read more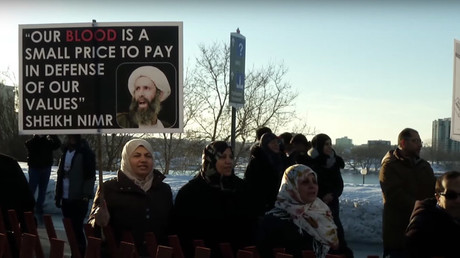 Both groups want damages for false arrest, imprisonment and violations of constitutional rights.
"We were illegally arrested, thrown into overcrowded wire cages, and treated worse than animals in a zoo," Taylor said in a statement after the ruling, the Canadian Press reported. "We want justice to be served. We don't want this to happen to any other Canadian, ever again."
"I actually passed out begging for water," Taylor told CBC, adding that it was a "pretty big failure, pretty dehumanizing experience" for Canada.
Recalling her experience at the June 26-28 Toronto summit, the other plaintiff, Good, told the Canadian broadcaster that "It was extremely scary. I lost faith in the police. I lost faith in our charter."
In response to the court decision, co-counsel Kent Elson said it could lead to the disclosure of confidential police documents and tapes about what really happened, the Canadian Press reported.
The weekend violence at the G20 summit started after groups of masked anarchists broke away from a peaceful demonstration against the Group of 20 summit of world leaders. Toronto police used tear gas against the public for the first time ever in 2010 in Canada's most populous city.
In 2009, Washington, DC, agreed to pay $13.7 million to settle a class action suit brought by protesters arrested during a demonstration in 2000. The plaintiffs alleged that cops detained nearly 700 people attending an April march against "the prison industrial complex," which was timed to overlap with an IMF / World Bank meeting.