Turkey curfew spreads to Kurdish-inhabited city of Silopi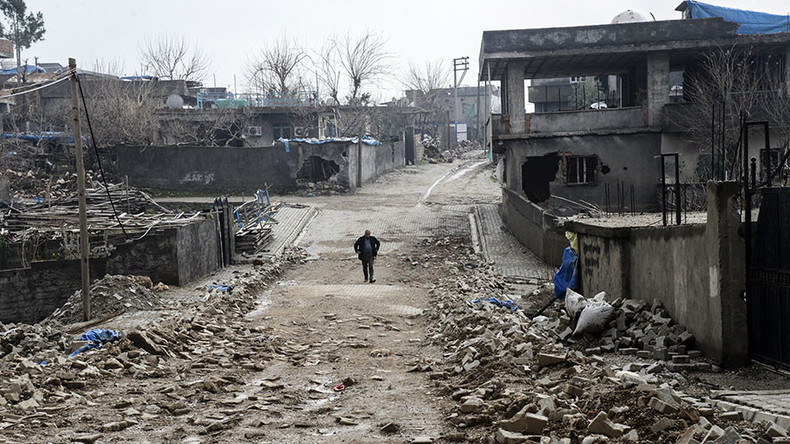 A curfew has been declared in yet another southeastern Turkish town inhabited by Kurds. The town of Silopi came under restrictions following an attack on an armored police vehicle that left one officer dead and four injured.
The Silopi township is situated close to both the Syrian and Iraqi borders, and is in the imminent vicinity of Cizre, another town in the predominantly Kurdish-inhabited area that has also suffered from the Turkish police and army crackdown against the outlawed Kurdistan Workers' Party (PKK).
Read more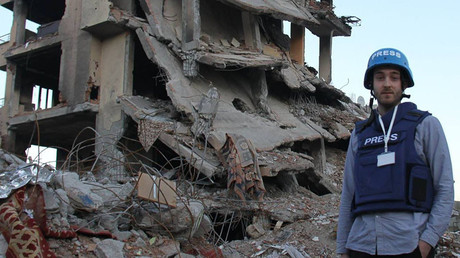 The curfew in Silopi started at 4:30am (1:30 GMT) on Tuesday, April 5. The decision of the Turkish authorities was announced to the population via loudspeakers mounted on minarets and police vehicles.
The towns Nusaybin and Diyarbakir are also currently living under curfew.
Kurdish militants continue to stage attacks on the Turkish police and army in Kurd-inhabited towns that have for months been living under curfew.
The most recent assaults took place on Monday. One occurred in the town of Nusaybin, situated on the Turkish-Syrian border, where a rocket attack killed two Turkish officers. Another Monday attack took place in Lice, next to the region's largest city, Diyarbakir, where a roadside bomb exploded near a police vehicle, injuring two officers.
The same day, Turkish President Recep Tayyip Erdogan ruled out the possibility of reviving peace talks with Kurdish organizations.
"We said 'resolution process,' and they deceived us, their word cannot be trusted. That's over now, we are going to finish this off," Reuters cited Erdogan as saying in a speech to the state-run Red Crescent humanitarian organization.
The Turkish president said that since the ceasefire was broken in July 2015, 355 troops and police have been killed, and 5,359 Kurdish militants "neutralized."
The Turkish Human Rights Foundation (TIHV) estimates that at least 310 civilians have died in different situations during the curfews imposed throughout different parts of southeastern Turkey in between August 2015 and mid-March 2016. Some 355,000 have been displaced within the country. The curfew has caused war-like damage to significant parts of the cities of Cizre, Diyarbakir and Nusaybin.
Since the beginning of the Kurdish armed struggle for independence in 1984, the total losses from both sides have exceeded 40,000 dead.