Heavy armor on streets in Nagorno-Karabakh amid escalation of hostilities (VIDEO)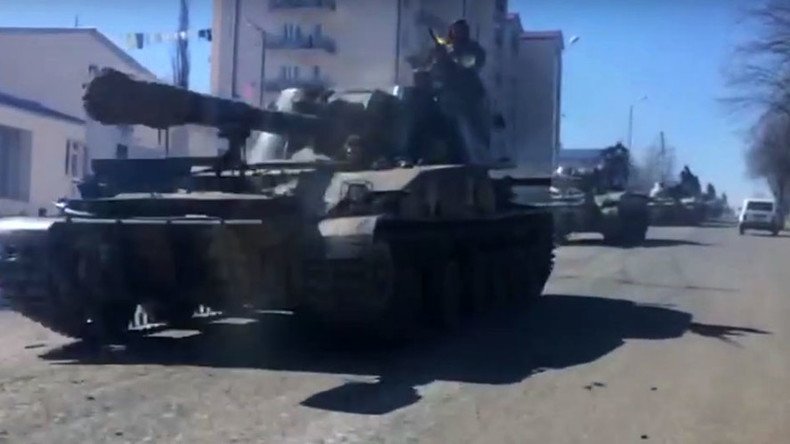 Footage recorded by Sputnik Armenia shows heavy armor moving in a column along the streets of Stepanakert, the capital and the largest city of the unrecognized republic of Nagorno-Karabakh, amid the recent escalation in the region.
The situation around Nagorno-Karabakh sharply deteriorated overnight, with reports of gun and mortar fire coming from the border with Azerbaijan. Armenia and Azerbaijan accuse each other of provoking the escalation.
You can share this story on social media: