Alleged Turkish killer of Russian pilot charged with fraud and counterfeiting money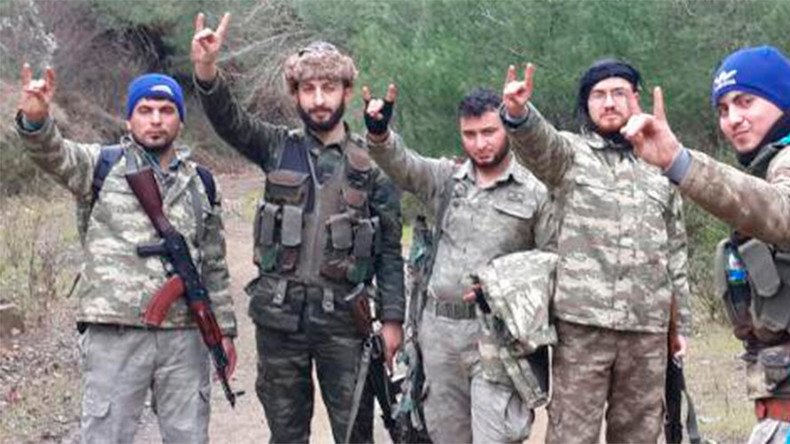 Alparlsan Celik, the Turkmen fighter who boasted that he killed the pilot of a Russian plane downed over the Syrian border last year, has been charged for unrelated crimes by Turkish police, after his arrest on Thursday.
According to the Hurriyet daily, Celik stands accused of helping a prisoner escape from Elazig in Turkey 2014, and distributing counterfeit money on two occasions the following year. He also fraudulently organized a donation drive for the Turkmen people, a Turkic minority that inhabits Syria's border regions, and then appropriated the money.
Celik was also accused of breaking the terms of a previous 30-month conviction, from which he had been on a conditional release.
The fighter was detained alongside 13 other men in a restaurant in Izmir, in western Turkey, reportedly after a call from a patron. When police arrived they confiscated two assault rifles, six pistols, and ammunition.
A Turkish citizen, Celik has told journalists he traveled over the Syrian border in 2013, rising to become the second-in-command of a large Turkmen unit that fought the government troops of President Bashar Assad.
A public figure before, the self-confessed Turkish ultra-nationalist rose to international prominence when he claimed that he shot down Russian pilot Oleg Peshkov, after he had catapulted from his Su-24, which was shot down by Turkish jets on November 24 last year.
Turkish media reported that Celik has been questioned about the incident, but his lawyers prevented this line of questioning, claiming it has no bearing on his current accusations.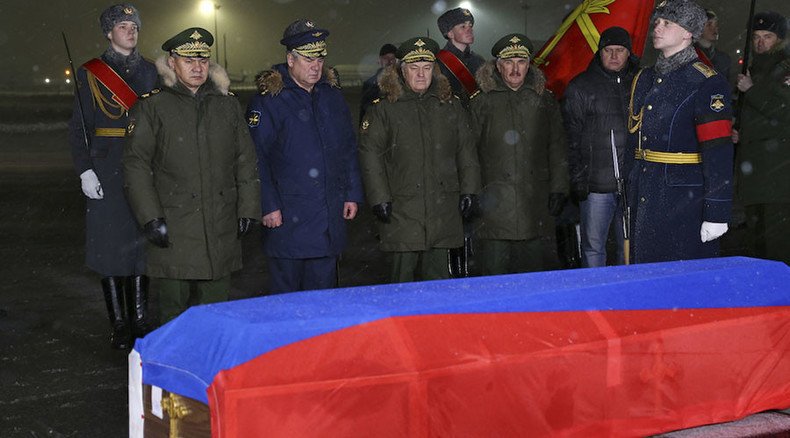 Russian President Vladimir Putin's press secretary Dmitry Peskov said it was "too early" to comment on whether the arrest of Celik – who had been seen and feted in public – was a sign of rapprochement from Ankara.
"We need to know what he will eventually be accused of, and how the murder will be treated by the prosecutor. It's too early to say," Peskov told the media.
Peskov did insist that "those responsible for Peshkov's death will be punished" but also lamented that Turkey had taken no steps to apologize for the incident, which Putin called a "stab in the back," and which has set relations between countries back to Cold War temperatures.
Ankara has repeatedly said it has nothing to apologize for, saying that the Su-24 had crossed into Turkish territory before it was destroyed. Moscow denies the claim.
You can share this story on social media: