17 injured as huge gas explosion hits residential building in central Paris (VIDEOS, PHOTOS)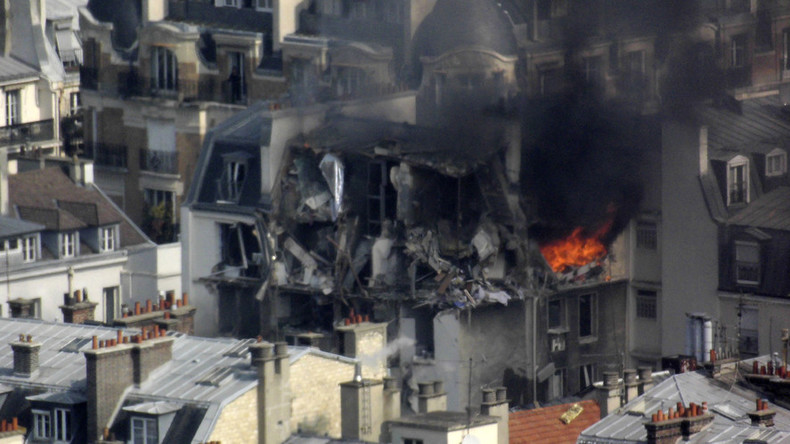 At least 17 people have been injured in a huge gas explosion, which rocked a residential building in central Paris, French media cited firefighters as saying. Local residents have reportedly been evacuated.
Police sources confirmed to AFP it was a gas explosion.
A firefighter, blown by the blast, was seriously injured, the firefighters told Liberation. Sixteen other people, including 10 firefighters, were slightly injured, he added.
Firefighters and ambulances have been deployed to the scene.
"We heard a loud explosion and saw smoke," two students from Ferrandi college told AFP.
"People were scared, they believed that it was a bomb," a college employee added.
"I felt my floor shake and heard a loud noise, then it smelled like smoke outside," Jenna Binion, a local resident, told the Local, "There are a lot of people in the streets and I can hear a lot of sirens."
The blast reportedly took place not far from the Montparnasse area, on the left bank of the Seine.
It's in the 6th administrative district of the French capital, near Ferrandi college.
Plumes of smoke can be seen in photos and videos posted on Twitter.
The Paris police press office told Sputnik the cause of the explosion "was a house fire."
You can share this story on social media: