'No such country as Israel' Belgian terror helpline operator tells Jewish caller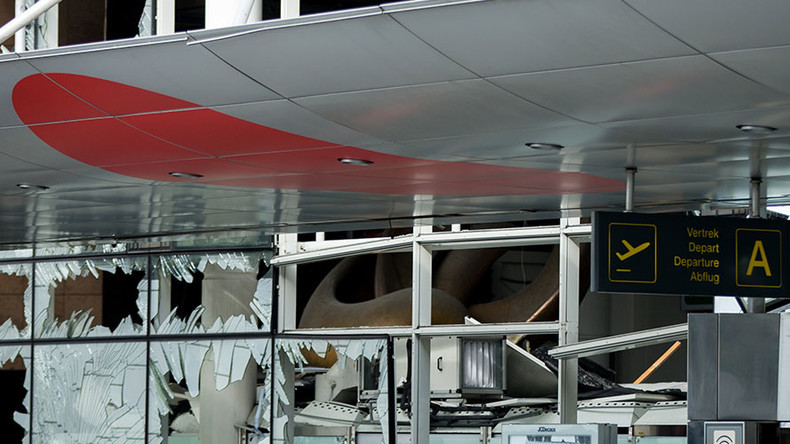 A Jewish man trying to arrange the return of two Israeli casualties of Belgium's jihadist attacks, engaged in a spat with a Belgian helpline worker, Zakaria, who would only refer to the victims' homeland as Palestine.
The conversation was recorded and posted by the Belgian Jewish monthly Joods Actueel, and was initiated by a volunteer at the Jewish coordination committee of Antwerp. The caller asked about the police documents necessary for two victims of last week's airport attack to be discharged, and allowed to travel back. They are among over 300 casualties of the multiple-site suicide bombings, which also killed 35 people.
"They will go back to Palestine," says the helpline worker in reply. The caller says "not Palestine, Israel," to which the worker replies, "but before it was Palestine."
The Jewish caller immediately asks the responder's name, to which he replies, Zakaria, a popular name in the Muslim world, particularly North Africa. Later, the help center worker refuses to give his surname.
The caller then returns to the original subject, asking, "You don't know Israel, only Palestine?"
"I know the Jews went there, that Palestine welcomed them and that there is a war between Israel and Palestine, of course. And the occupation…" replies Zakaria.
As the two continue to discuss details of transportation, Zakaria persists in referring to Israel as Palestine.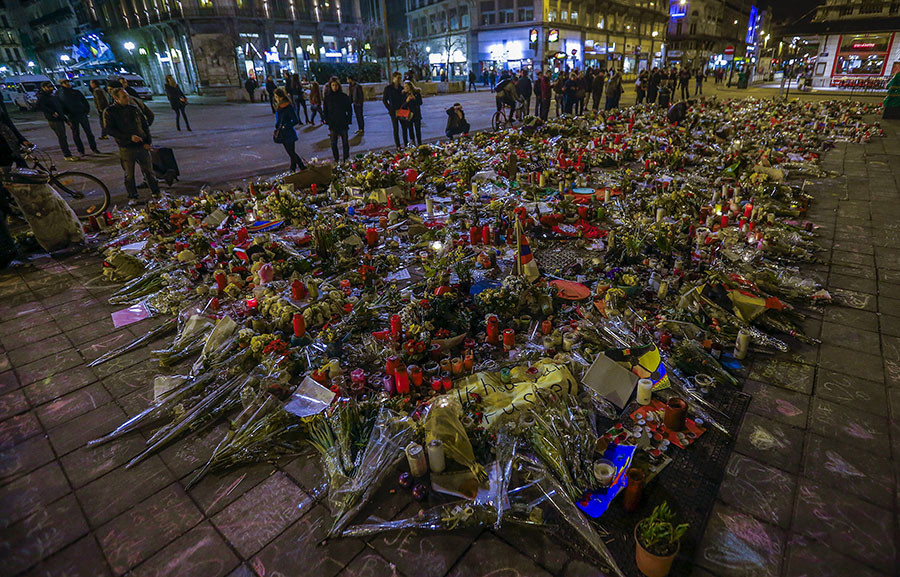 Michael Freilich, the editor-in-chief of Joods Actueel, said that it "defied imagination" that a helpline operator dealing with relatives of victims of terror, would use the position as a platform to deny the existence of Israel. Freilich has labeled the conversation "an example of anti-Semite attitudes among the Arab population in the Middle East," and demanded an apology.
The helpline, run by the state authorities, said this was a "deplorable but isolated incident," and said that the operator – who it says was not a civil servant, but a hired call center worker – has been dismissed.
The incident follows several scenes at the improvised memorial to the victims of the Islamist attacks, set up at the Bourse in central Brussels, in which anti-Israeli Muslims attempted to remove, or tear Israeli flags featured in the memorial. On one occasion – at least four have been reported - the vandalism was applauded by fellow Muslim supporters, on another, Belgians stepped in to protect Israeli flags from desecration.
Surveys have repeatedly detected anti-Israeli, and anti-Jewish sentiments among Europe's Muslim population. In 2013, 57 percent of Muslims surveyed in Belgium agreed that "Jews cannot be trusted," compared to 8 percent of Christians. Meanwhile, in 2014 in neighboring France, 44 percent of Muslims agreed that "There is a Zionist conspiracy on a global scale," compared to 16 percent of the population as a whole.
You can share this story on social media: