1st time ever: UN head to be selected after open debates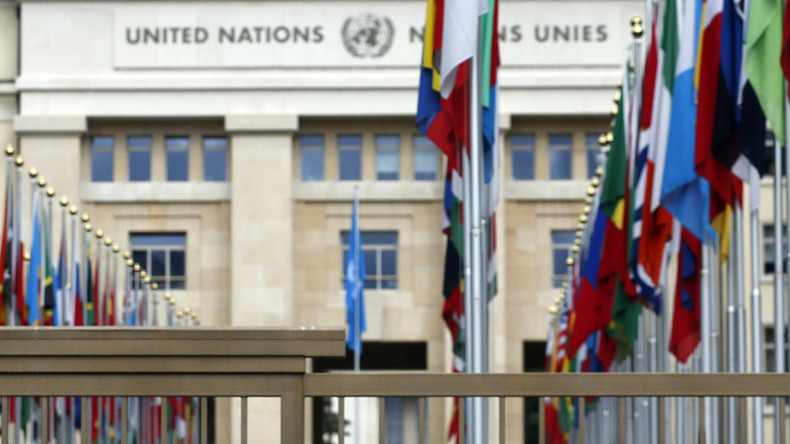 Candidates for the UN Secretary General's office will for the first time have to present their agendas at a series of open and informal debates later this year. The move is designed to make the selection process more transparent and unbiased.
Since 1945, the secretary general was selected behind closed doors by great powers at conclave-style Security Council meetings, and only then presented to the General Assembly for formal approval.
As the current UN chief, Ban Ki-moon, prepares to leave his post by the end of 2016, there has been mounting pressure from inside the organization and grassroots campaigners to make the selection process more open to public scrutiny.
In the coming months, candidates will be offered a chance to present their bids at two public debates in New York and London, faced by representatives of 193 countries and civil society from around the world. The closed event, called "informal dialogue" by the UN itself, is scheduled to take place on April 13 at New York's Civic Hall, the Guardian reports. The second event will open on June 3 in London at Central Hall Westminster, where the first UN secretary general, Trygve Lie, was chosen.
According to a letter from President of the General Assembly Mogens Lykketoft, candidates for the world's most important diplomatic job will have to submit written policy statements of up to 2,000 words each. They will also be given 10 minutes each to defend their views and respond to questions from member states and "1-2 representatives from civil society, time permitting."
There is also a push to select a woman this time, as all eight secretary generals to date have been men.
So far, the known candidates mostly include Eastern Europeans such as Vesna Pusic of Croatia, Srgjan Kerim of Macedonia, Igor Luksic of Montenegro, and Irina Bokova of Bulgaria, who is also director general of UNESCO, Natalia Gherman of Moldova, and Danilo Turk, a former Slovenian president and assistant UN secretary general.
They have been joined by Antonio Guterres, former head of the UN refugee agency, which became prominent around the world during the refugee crisis.
Because of an informal regional rotation scheme, the nominee is expected to come from Eastern Europe. However, as the regional choice could become sensitive given relationships between Russia and the West, non-European – particularly Latin American – candidates are being seriously considered.
Western countries seem to have played a major role in the initiative. Two NGOs, a UK-based United Nations Association (UNA-UK) as well as Future of the UN Development System (FUNDS), a policy institute mostly funded by European governments, were said to have co-founded the London hustings. The UNA-UK also runs a "1 for 7 billion" campaign that advocates new principles of selecting the post. It claims that the campaign has gained the support of "more than 170 million people worldwide" and several dozen rights groups.
Russia to support UNSC reform if backed by over 2/3 of member states – Foreign Ministry

The UK permanent representative, Matthew Rycroft, has also called the current selection procedure "archaic and opaque," saying, "days of smoke-filled rooms, of rumors and speculation on the runners and riders for the job, are over."
However, the UNSC still has a decisive say in adopting candidates, with each permanent member – China, France, Russia, the US and the UK – having a right to veto.
The initiative appears to be the latest among other attempts to reform the UN. Earlier proposals included expanding UNSC membership and restricting veto rights of the permanent members.
Moscow says it will support the council's expansion if it is supported by two-thirds of UN states, but insists on keeping veto rights. Last September, Russian UN envoy Vitaly Churkin criticized the initiative to limit veto powers, calling it "populist" and "unworkable."