At least 2 dead in tanker explosion in Duisburg shipyard, Germany (PHOTOS, VIDEO)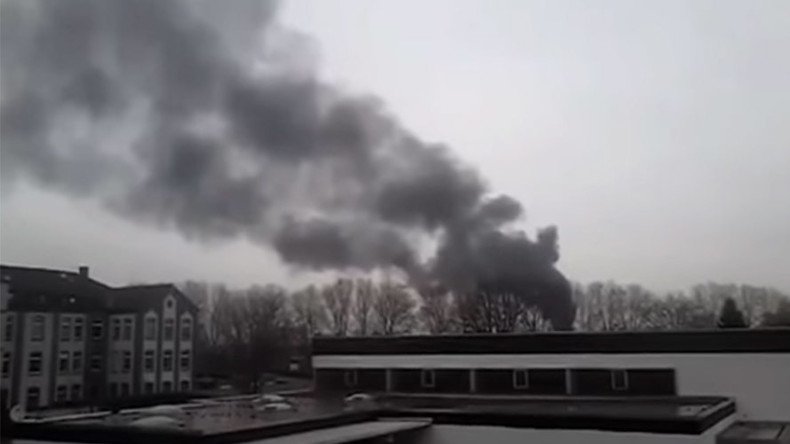 An explosion on the Julius Rütgers tanker at Duisburg's shipyard on Thursday morning killed at least two people, German media reports.
The two deceased workers were said to have been loading something on the tanker. The third worker is currently missing and is being searched for, according to police.
A spokesperson for local law enforcement told RIA Novosti they have confirmation the explosion took place on the Julius Rütgers motor tanker.
"She was moored at the shipyard and the blast was on the vessel. Two bodies have been found aboard. They were probably workers who had access to the motor tanker during repair. The third worker is currently missing."
The cause of the blast is still unclear representatives of the local fire brigade have said. The fire on the tanker has now been extinguished. The operation involved 50 rescue vehicles and one police helicopter.
Representatives of Meiderich shipyard, where the Julius Rütgers was moored, told RIA Novosti that they have no connection to the incident and refused to comment.
You can share this story on social media: