25yo father-to-be revealed as 'Russian Rambo' who died fighting ISIS in Palmyra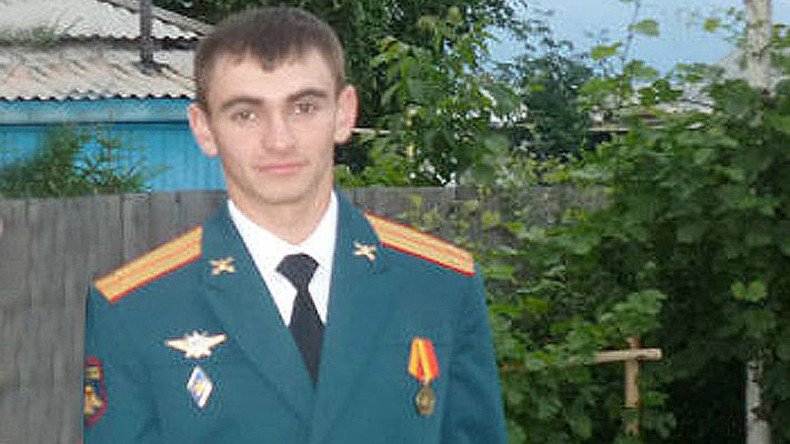 A 25 year old from Orenburg, Aleksandr Prokhorenko, has been revealed as the serviceman, dubbed 'Russian Rambo' by international media, who died a hero. He called a strike on himself while surrounded by Islamic State during a battle near Palmyra.
Authorities in Russia's Orenburg region confirmed his identity.
"This hero was a native of the village of Gorodki in the Orenburg region – 25-year-old Aleksandr Prokhorenko," the press service of the governor of the region said.
Aleksandr had dreamt of joining the military since his childhood, his friends recall, as cited by Orenburg news outlet Orenday. Born into a family of servicemen, Aleksandr and his younger brother Ivan decided to follow in the footsteps of their forefathers.
Aleksandr graduated from the Military Academy of the Air Defense of the Russian Armed Forces in Smolensk with honors, sharing photos of his life at the Academy on social networks, always happy and smiling.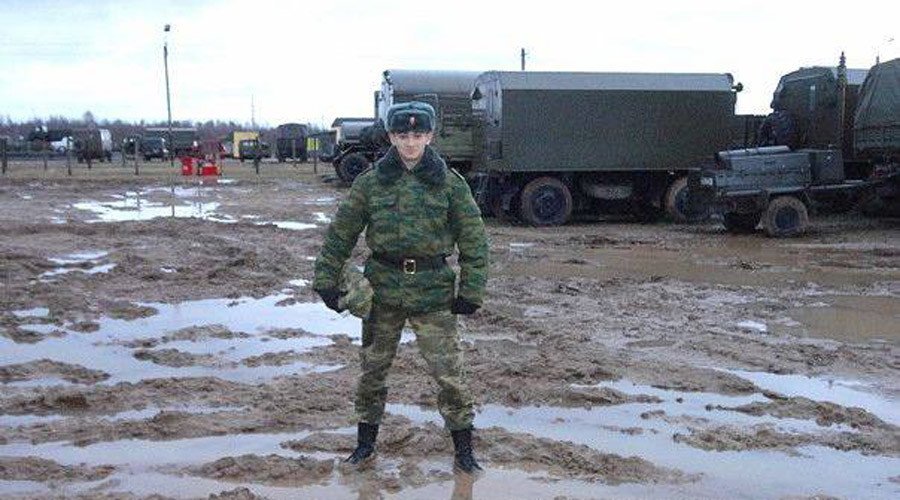 He subsequently joined the army, where he served under contract. He was rather skinny, but it turned out he had remarkable inner strength.
"No one really knew where Sasha served, they said it was somewhere in the special forces," the head teacher of Gorodki school said. "He was always the first in all school competitions, making his parents proud, always standing up for everyone."
Even Aleksandr's wife, Ekaterina, at first had 'no idea' her husband was going to Syria. They married a little over a year ago and she is expecting their first child.
"He was very open-minded, loved life… It seems only yesterday they celebrated their wedding. A year and a half passed. You can't imagine how happy he was! So in love," Orenday cites Aleksandr's friends as saying.
"For a long time Katya did not know where he was sent. He didn't want to upset her. She was sure that he served in the Caucasus, but then it turned out he was sent to Syria. Now she sleeps with a photograph of her beloved Sasha."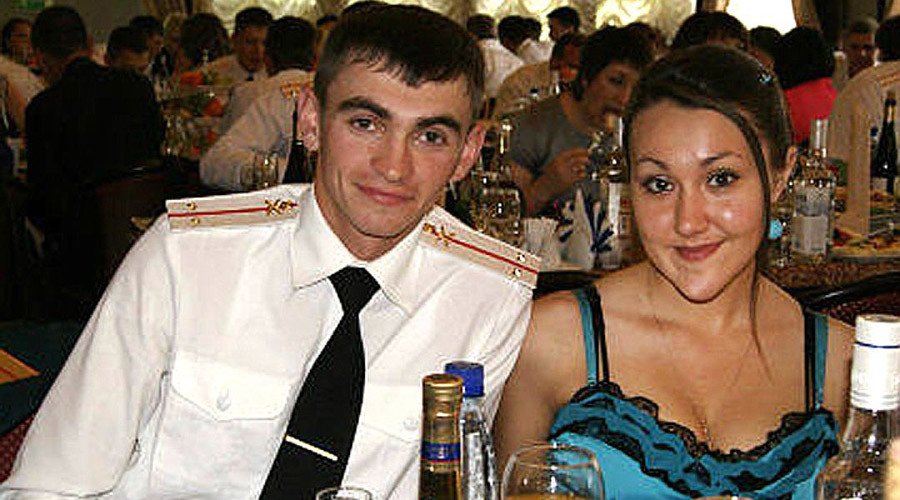 Friends say Aleksandr's parents fear his wife will lose the baby.
"What a pity that Sasha did not see his child. He wanted a son. Katya worried that Sasha wouldn't come back in time for the birth. And now he will not..."
The entire village is grieving. At his parents' home, there is a picture of Aleksandr in a black frame next to an icon, as Russian tradition dictates. They say his mother has not stopped crying since the news came in.
"I'm sorry, no strength to talk. We do not know how he died. We were told only that it was in combat. This is all very hard for us," the news outlet quotes Aleksandr's father as saying. He and his wife are waiting for the body of their son. They want to bury him at home.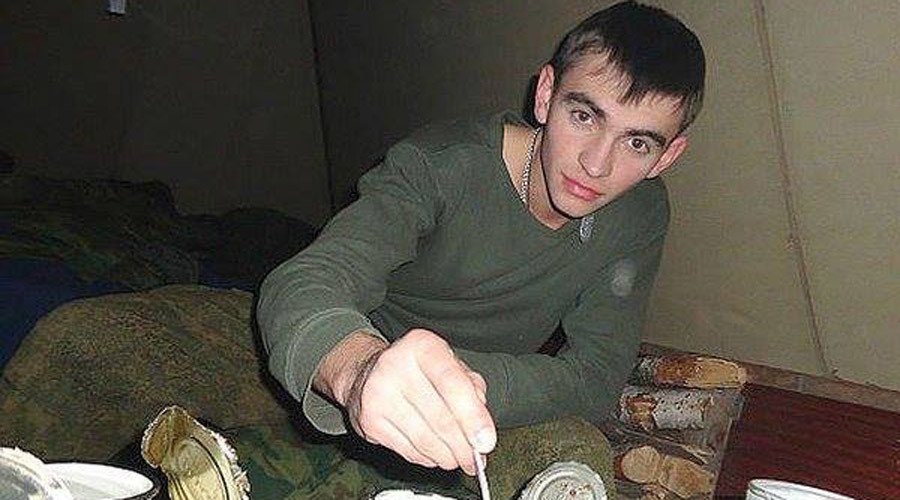 Hundreds of people from various Russian cities - relatives and friends of the deceased hero – are waiting for the official burial date, in order to come to town and lay him to rest.
"I admire the heroism of this simple provincial boy who was able to put his orders and the preservation of his comrades' lives above his own," one of Aleksandr's friends is quoted as saying.
The governor of Orenburg region, Yuri Berg, visited the Prokhorenko family to express his condolences.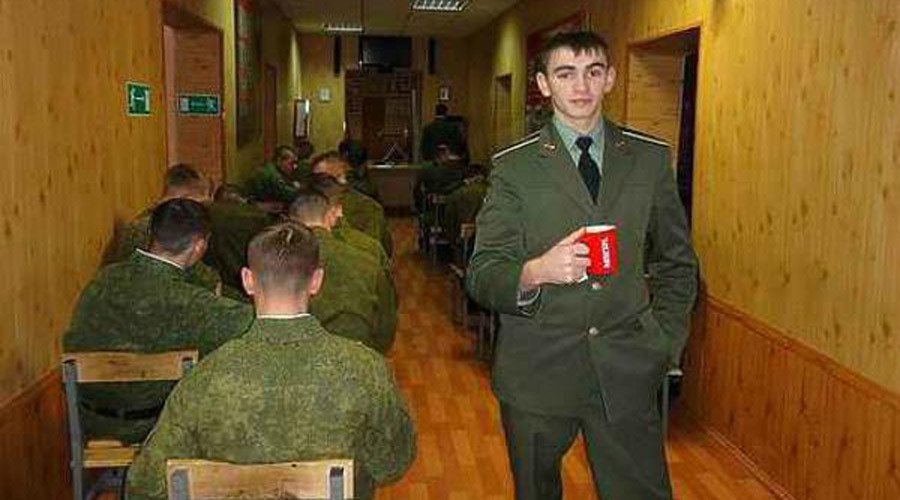 "It's so hard. It's impossible to convey the grief of his parents in words. Together we mourn the death of our fellow countryman, his name will remain forever in our hearts, it will be immortalized," Berg said, adding that one of the streets in Orenburg will be named after the hero, while the administration of his home village also suggested renaming the school Aleksandr went to after him.
Aleksandr Prokhorenko called a strike on himself when he was compromised and surrounded by Islamic State (IS, formerly ISIS/ISIL) militants near Palmyra, during a fierce battle between the Syrian Army and the terrorists.
"A Russian special operations forces [SOF] officer was killed near the town of Palmyra while guiding Russian warplanes to IS targets," a military source at Russia's airbase Khmeimim told Interfax last Thursday.
The source added that the special forces operator had been on a mission near Palmyra for at least a week, detecting the terrorists' most important targets and providing coordinates for Russian warplanes to strike.
"The officer died a hero, calling a strike on himself after he was compromised and surrounded by terrorists," the source added.
Russian SOF teams have been on the ground in Syria since the Russian anti-IS operation started last September. Aleksandr Prokhorenko is the fifth Russian serviceman killed during the Syrian deployment, along with Air Force pilot Oleg Peshkov, shot while in the air after ejecting from an Su-24 bomber downed by Turkey. Marine soldier Aleksandr Pozynich was also killed during the search operation to rescue the surviving Su-24 pilot.
The names of the two other deceased Russian servicemen – Ivan Cheremisin and Fedor Zhuravlev – only became known to the public at a ceremony in March at the Kremlin, when President Vladimir Putin presented military awards and decorations to those involved in the Syrian operation. The president said the servicemen who sacrificed their lives in the fight against terror "remained committed to their duty until the end."
You can share this story on social media: