'Islam not for Germany': Bavarian wing of anti-migrant AfD party calls for ban on mosques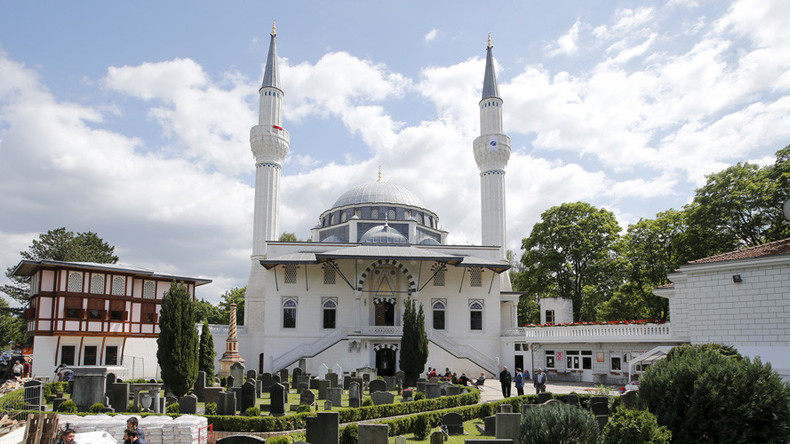 The "construction and operation" of mosques should be prevented since "Islam doesn't 'belong to Germany," the populist Alternative for Germany group from Lower Bavaria has said in its draft manifesto, according to local media reports.
A branch of the anti-migrant AfD party in Lower Bavaria has drawn up a new policy document that proposes the closure of all mosques already operating or being under construction in Germany, Redaktionsnetzwerk Deutschland (RND) media group reported on Wednesday.
The 45-page paper, titled "The Courage to take Responsibility," explains the need for the ban by saying that Islam contradicts the constitution and "does not belong to Germany," adding that there must be a reasonable limit to the freedom of religion.
When Article 4 outlining this freedom came into force, no one thought that a religion would encourage crimes and quest for "world domination," the document stated.
Mosques promote "not only common prayer, but also the spread of Islamic teachings directed towards the removal of our legal order," it also said.
At the same time the controversial document stated that the Koran carries "lies and deception," and Islam is already dominating 57 out 190 countries in the world.
Petr Bystron, AfD leader in Bavaria, told the RND publishing group that didn't support the manifesto, though said he was aware of the draft that was met with many counter proposals inside the party.The faction from Lower Bavaria bears "certain similarities" to the more right-wing members of the party, Bystron noted.
The AfD party, founded in 2013 by economics professor Bernd Lucke, initially stood against the EU's single currency, but for the EU membership. Last year, however, it saw a leader and ideology change with chemist and businesswoman Frauke Petry coming to power by winning public support with her anti-immigrant rhetoric. The AfD showed significant success at the recent elections securing enough votes to get into three state legislatures, including that in Sachsen-Anhalt where it became the second largest party after the ruling Christian Democratic Union of Germany.
You can share this story on social media: