'BOOM' sign causes fear in Brussels Metro
Published time: 30 Mar, 2016 19:08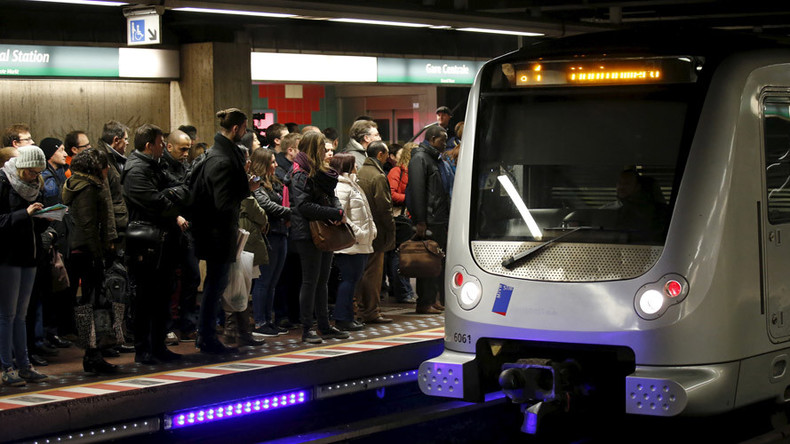 An electronic board inside a Metro train in Brussels had what looked like the word "BOOM" displayed on it. Transport authorities were quick to say it was no more than a malfunction.
The photo of the sign was published by Joseph Sansak, communication officer for Belgium's RTL media.
"I was on line 2 or 6 [of the] subway. I was down in the Madou station when I saw this message," Sansak said, as quoted by RTL. "The Metro that says 'boom,' super comforting," he added ironically.
The message was not what it appeared to be, according to An Van Hamme, a spokeswoman for Brussels Intercommunal Transport Company.

"No, this is a computer bug," she said, as quoted RTL. "The message looks like 'Boom,' but when you look closer, you can see those are not normal letters."
Van Hamme said that the company instantly sent a technician to solve the problem.
"This message was posted on board a single car," she said, adding it was quickly removed.
Brussels was rocked by a terrorist attack on March 22, when explosions hit Zaventem Airport and the Maalbeek Metro station, claiming the lives of at least 31 people and injuring over 250. Islamic State (IS, formerly ISIS/ISIL) reportedly claimed responsibility for the attacks.