CIA chief's visit to Moscow not linked to Russian withdrawal from Syria – Deputy FM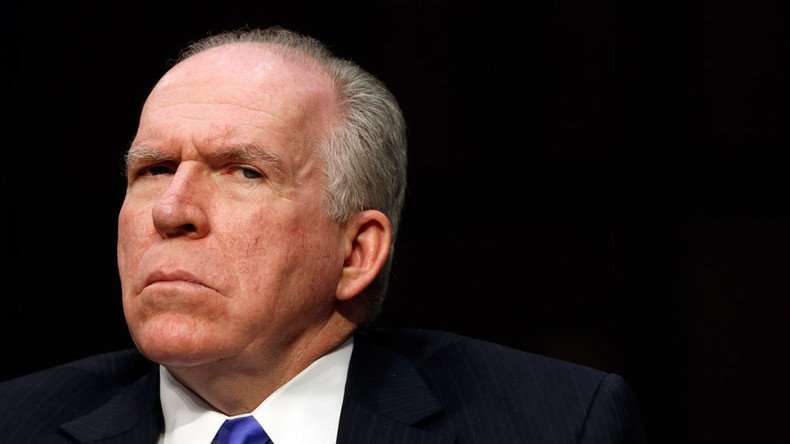 The visit by CIA head John Brennan to Moscow this month was not a "secret" and was not linked to Russia's withdrawal from Syria, a Foreign Ministry official has said, after the trip left the media somewhat confused.
"The fact that Brennan was here had not been made secret. He didn't go to Russia's Foreign Ministry. I know for sure that he was at the Russian Federal Security Service [FSB]," Russia's Deputy Foreign Minister Oleg Syromolotov told reporters on Monday.
The diplomat added that the CIA chief's visit had nothing to do with Moscow's decision to partially withdraw its air force from Syria, saying that the two events "are absolutely not connected."
Apart from the FSB, Brennan also had a number of meetings with Russian officials, Syromolotov said, without elaborating further.
Kremlin spokesman Dmitry Peskov said later on Monday that there had been no contact between Brennan and the Kremlin during the visit. Peskov told the media that he had nothing to comment on the matter, as the CIA head "was not in contact with the Kremlin."
Meanwhile, RIA Novosti cited the US embassy in Moscow as saying that Brennan had discussed issues related to the Syrian ceasefire and the political process with Russian officials.
Brennan stressed the importance of both the US and Russia observing their obligations related to the Syrian ceasefire, and also expressed Washington's full support of the peace process there, RIA reported, citing embassy spokesman William Stevens. The CIA head also raised the question of the Syrian President Bashar Assad leaving power, Stevens reportedly said.
President Vladimir Putin ordered the withdrawal of the main part of Russia's military group from Syria earlier this month, with Russian jets starting to leave the Middle Eastern country on March 15. Having said that he considered "the objectives that have been set for the Defense Ministry to be generally accomplished," Putin then stressed that Moscow's efforts in the region "allowed the peace process to begin."
You can share this story on social media: