Only in Moscow? Luxury Maybach limo gets rear-ended by... another luxury Maybach limo (VIDEO)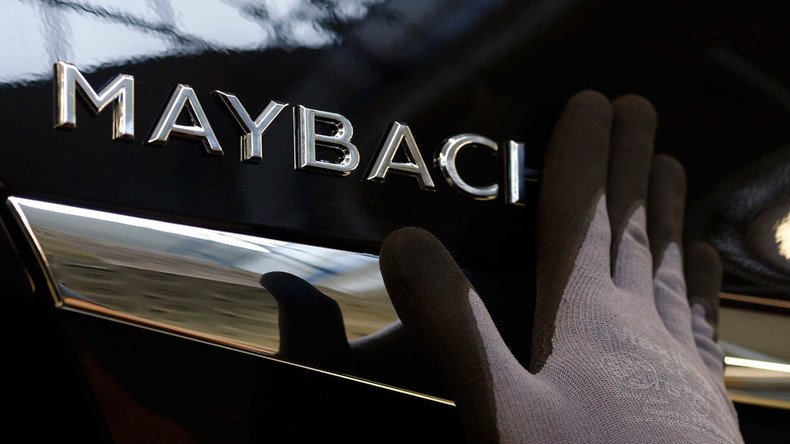 A video of an epic traffic accident in the Russian capital has emerged, showing two cars of the same high-end luxury brand Maybach colliding in central Moscow.
The incident involving two chauffeur-driven limousines happened last week near the building of the Russian Banks Association.
One pinnacle of Mercedes' S-class range was parked in the lane, although a road sign prohibiting any parking in this part of the street is clearly visible.
The other hyper-luxurious vehicle - with a price tag of around 10,000,000 rubles ($150,000 at current exchange rates) - is seen turning into the lane. Apparently, the street was too narrow for the limo, so the driver of the moving vehicle had to reverse, but seemed to mix up the gear and moved forward instead, crashing into the Maybach in front of it.
The driver is seen getting out of the car throwing up his hands in dismay, while more men in black arrive at the scene to observe the damage of the costly fender-bender.
You can share this story on social media: