Easter Rising 100 Years On: Relatives of 1916 veterans honor Ireland's revolution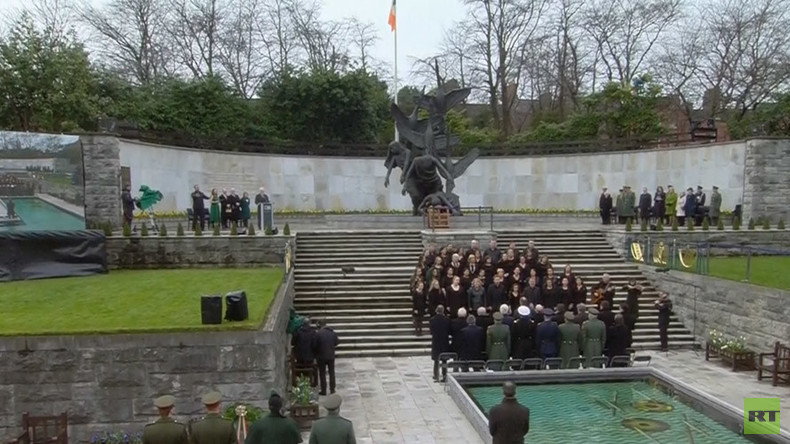 As Ireland commemorates the 1916 Easter Rising this weekend, the country will hold a number of parades and ceremonies to remember those who rose up against the British occupying forces to fight for Irish independence.
A Saturday ceremony in Dublin's Garden of Remembrance started at 12 p.m. local time to honor those who died during the rebellion which took place over the Easter weekend in 1916.
The event was attended by Irish president Michael D Higgins and acting Irish caretaker Taoiseach (Prime Minister) Enda Kenny. It featured traditional music and poetry.
Higgins laid a wreath at the Garden of Remembrance during the ceremony, the theme of which was 'Reflection and Remembrance'. A minute's silence was held and the national anthem followed.
700 relatives of 78 people who died during the Rising attended the ceremony.
Later in the day, there will be a state event at the RDS Main Arena for the relatives of the 1916 rebels which will be attended by close to 4,000 people.
The main event on Easter Sunday will take place with half a million people expected to attend the parade and wreath laying ceremony at the General Post Office, the epicenter of the rising 100 years ago.
You can share this story on social media: