North Korea nukes Washington… in its propaganda video, anyway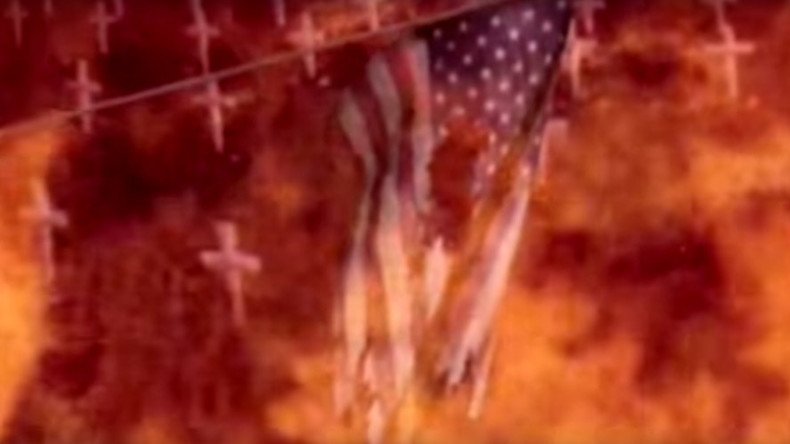 A new North Korean video shows Washington DC reduced to ashes after a massive shelling frenzy and a submarine nuclear strike on the American capital. The catch? It's wishful-thinking propaganda.
The four-minute clip, menacingly entitled "Last Chance," has been uploaded onto the YouTube channel of the DPRK Today propaganda outlet.
The video takes the viewer through the history of uneasy US-North Korean relations, showing events such as the 1950-53 Korean War, as well as subsequent military skirmishes between the US and North Korea.
A massive artillery barrage can be seen afterward, accompanied by bellicose music and scenes of combat airplanes taking off and warships leaving ports.
The video ends with a submarine-launched missile strike that surges through clouds, reaches American shores and slams into Washington's Lincoln Memorial. A bright flash seconds later apparently simulates a nuclear strike at the very heart of the United States capital.
It comes days after North Korean leader Kim Jong-un commanded long-range artillery drills that simulated a strike on Seoul. "If the enemies challenge us ... our artillery forces' merciless retaliating blow will turn Seoul into rubble and ashes," Kim said, KCNA news agency reported.
Tensions are high in the Korean peninsula following Pyongyang's nuclear test on January 6 and February's satellite rocket launch. As a consequence, the UN Security Council slapped tough sanctions on the North, while South Korea, Pyongyang's enemy for decades, initiated large-scale military games with the US, simulating an amphibious operation against the North.
You can share this story on social media: