Striking drone footage shows what remains of Palmyra after ISIS pillage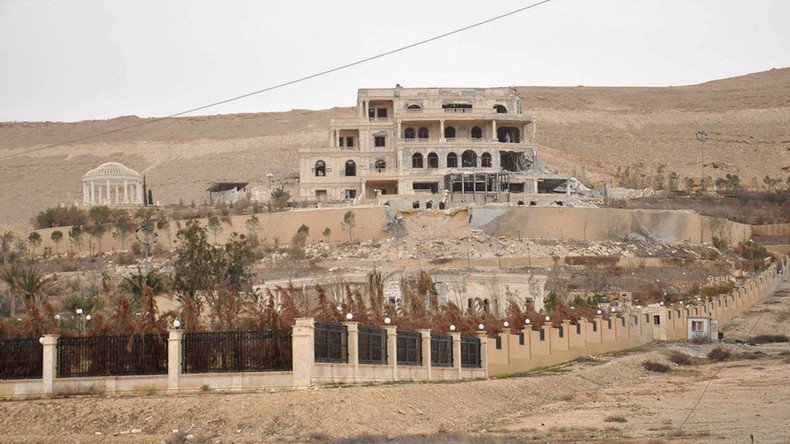 A Russian crew has launched a quadcopter drone that has surveyed the ancient city of Palmyra, which has been under Islamic State control since last May. The city is currently the scene of fierce fighting as the government tries to recapture it.
The video, shot by the news channel Rossiya 24, shows the hollowed out buildings of the modern city, looking little better than the 2,000 ruins next to them. Its population of over 50,000 has been reduced to fewer than 15,000 as all but the poorest and most sympathetic locals have fled the harsh Islamist rule.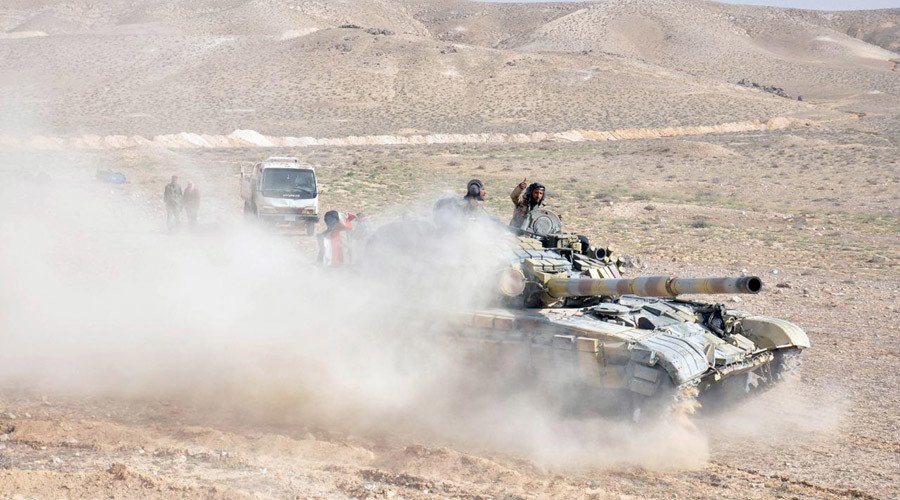 The ancient monuments of the old city, a UNESCO World Heritage site, generally appear well-preserved, and are not blackened with fire. Missing among them are the Temple of Bel and the Arch of Triumph, which were symbolically detonated by Islamic State (IS, formerly ISIS/ISIL) last year. The amphitheater that was used to produce its gruesome execution videos is intact.
The Syrian army, supported by volunteer brigades, Russian special forces and airstrikes, have stretched Islamic State defenses, attacking from three sides. Nonetheless, this week has been marked by non-stop firefights and artillery barrages, as troops have attempted to push Islamic State out of fortified positions in hotels and on elevations.
The Syrian government is expected to regain control of the city by the end of the weekend.
"We tell terrorists that our offensive continues, and we will not stop in Palmyra. We will reach Raqqa and destroy them everywhere," a loyalist officer told the Al-Manar channel on Friday afternoon.
You can share this story on social media: