Putin trolls Kerry, says he brought money 'to haggle with' (VIDEO)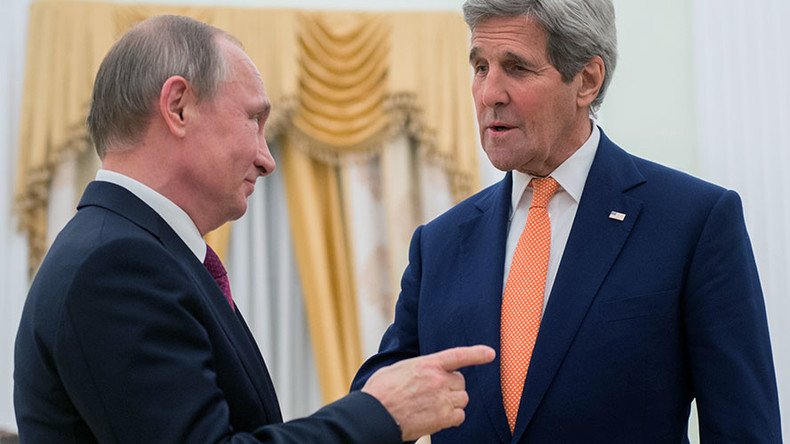 Russia's president is curious as to why US Secretary of State John Kerry has to carry his own luggage. Amused that there seems to be no one to help him, Putin cracked a joke, hinting that America's top diplomat may have brought money "to haggle with."
"But today when I saw the footage of you going down the plane and carrying your luggage I was a bit upset… On the one hand, it's quite a democratic way of conduct, but on the other hand, I thought, probably, the situation in the United States is not that good. There is no one to assist the Secretary of State carry his luggage," Putin said.
"Then I thought there was something in that briefcase of yours you couldn't trust anyone else with. Probably you brought some money to haggle with on key matters".
John Kerry said he would reveal the secret of his briefcase's contents later, promising that it would be a surprise.
"When we have a private moment, I'll show you what's in that briefcase. And I think you'll be surprised. Pleasantly."
Kerry arrived in Moscow on Thursday and has been holding negotiations with Russia's President and Foreign Minister Sergey Lavrov. The negotiations are said to concern a number of issues, such as the situation in Syria, the Ukrainian crisis, the recent Flydubai crash, and the fate of Ukrainian pilot Savchenko.
You can share this story on social media: