Five key things we learned from Flydubai whistleblower after FZ981 crash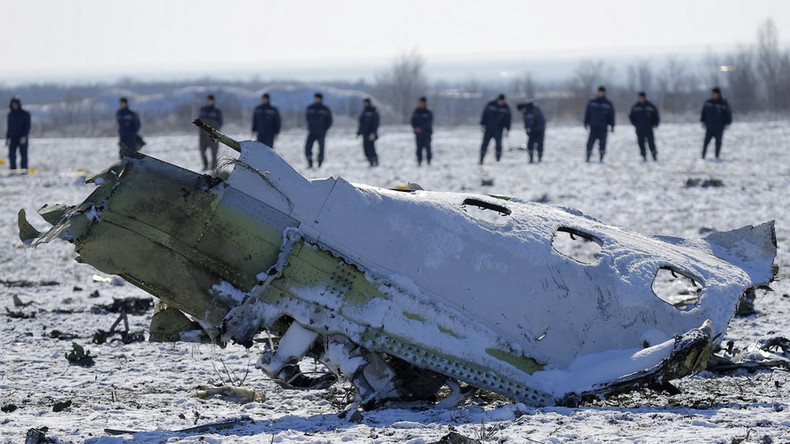 An accident involving a Flydubai plane was inevitable, a former Flydubai captain told RT on condition of anonymity following a crash in Rostov-on-Don, Russia, which killed 62 people. Here are five key things exposing how pilots are treated in the company.
READ MORE: Pilots 'worked to death': Flydubai whistleblower says fatigue-related crash predicted (RT EXCLUSIVE)
#1: 'Pilots overwork, feel fatigued'
Speaking to RT in Doha, the former employee said that pilots at Flydubai are forced to work while exhausted. An Air Safety Report (ASR) from September of 2015 seen by RT reveals that many pilots reported showing up for work feeling exhausted and overworked. Some read as follows:
"I called in fatigued today for a 0125 local report. Prior to this I had 10 days duty with one day off."
"Called fatigued… Issue is if I am called off standby for a long duty … that's potentially well over 24 hours no sleep operating a flight."
"The way that [Flydubai] … builds the schedules does not account for circadian rhythm … they do not allow pilots to get the right amount of rest, or the proper rest before a flight, and that is exactly what both of these pilots were, the situation that they were in, for sure," the former pilot claimed.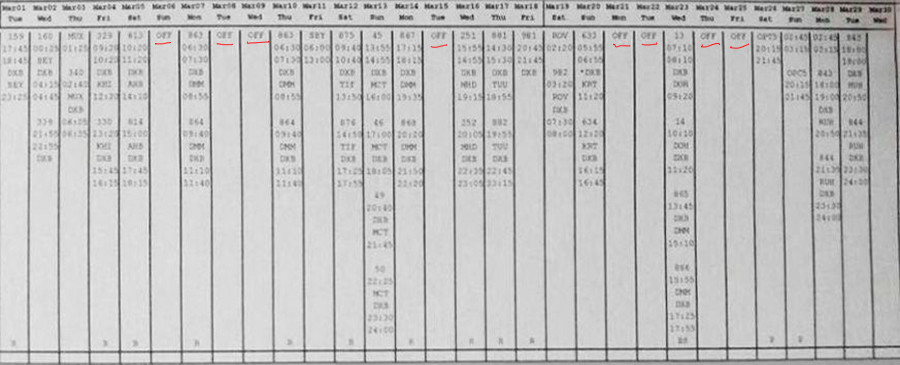 #2: 'Management shuts eyes, mocks those who complain'
The whistleblower provided documents showing that pilots, and junior pilots in particular, are being assigned multiple flight shifts in a row, and noted that the crew often does not have enough time for sleep readjustment. He asserted that Flydubai's top management was aware of the issue, but had done nothing to resolve it.
"When I was still at the company, one of the last things I told management is that there would be an accident because of pilot fatigue," he told RT.
Moreover, rather than trying to fix the problem, the whistleblower claims Flydubai created a culture that shamed pilots for feeling tired, calling them "prima donnas" if they complained.
"I know when I was still with Flydubai there were meetings every two weeks with the chief pilot … In most of those meetings [sleep deprivation] was always brought up and in fact in one of the meetings, the chief pilot referred to us as a bunch of prima donnas, like we complain too much, that's exactly what he said. He said, 'you guys are just a bunch of prima donnas'."
#3: 'Fatigue to blame for Boeing crash'
The former captain further stated sleep deprivation was a contributing factor to the Flydubai flight FZ981 crash in the southern Russian city of Rostov-on-Don, which killed everyone on board.
"[Alava] was working eleven days in a row with the exception of one day off, which was Tuesday March 15th," the pilot said. "There's is no doubt he was fatigued and exhausted for this flight ... that definitely was a contributing factor, no matter how [Flydubai] may try to deny it."
The captain of the flight, Aristos Socratous, had reportedly filed paperwork containing his resignation because of the unbearable schedule, and only had a few weeks left to fly, according to unnamed colleagues of the deceased.
"The reason that the captain was resigning is because of the schedules, he just couldn't do it anymore. He was too tired, going to work fatigued, and that is actually why he had resigned."
READ MORE: 'She's not coming back, but I keep hoping': Families & friends grieve for Flydubai crash victims
#4: 'Pilots sensed tragedy'
Most of the pilots foresaw the possibility of a crash due to over-exhaustion. The former pilot cited an internal survey that asked "Do you think there's going to be a crash?"
"Over 80% of the pilots that participated… said yes, there will be a crash at Flydubai. And it's unbelievable, I mean they knew this was coming, they absolutely knew it and of course they will blame it on the pilots."
#5: 'Pilots fell asleep while flying'
There were cases of pilots falling asleep while 'at the wheel', yet no actions followed.
"When I still worked there, a pilot filed a safety report saying that he and another pilot fell asleep after taking off from one of the out stations and they were probably asleep for about eight minutes… I know that sounds crazy but it is extremely easy to fall asleep. It's the same noise level and it's quite boring, and the autopilot is on," the former captain went on, adding there "there have been people report[ing] that they have completely fallen asleep at the controls at Flydubai and the company doesn't do anything."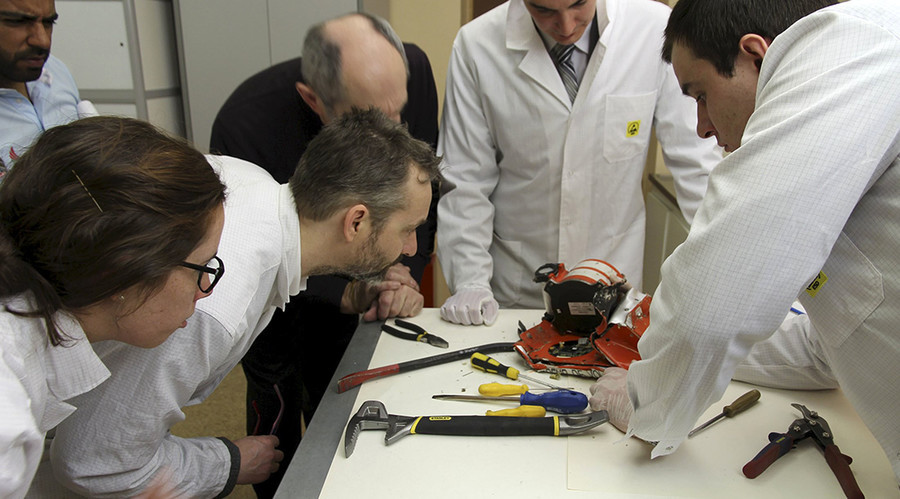 RT encourages people who can shed light on the situation to write to flydubaigate@rttv.ru and tell us their stories.