Every boy's dream: Fight fire with TANKS! Russian plant produces first armored firetrucks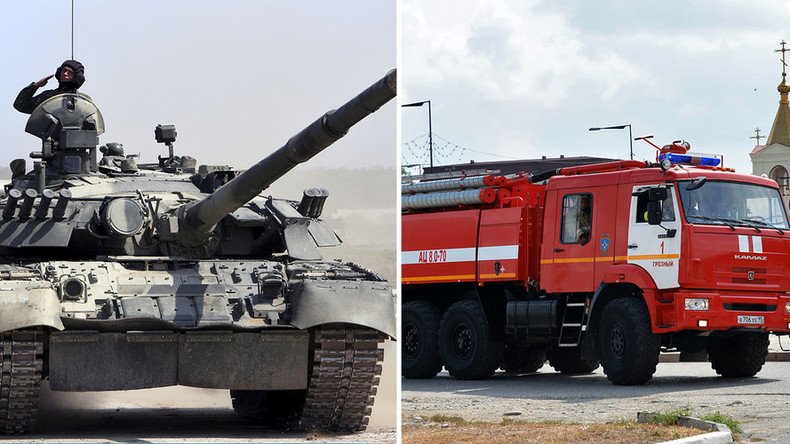 Unique fire fighting vehicles, which are in fact modified tanks, have been developed and produced by a Russian manufacturing plant, and two are already on their way to a customer.
"The vehicles have passed a number of tests and received positive assessments in all parameters. In accordance with the contract, the first two vehicles will be delivered to the place of consignment in late March," a press release from the "Omsk transport machine factory" ("Omsktransmash") reports.
The transformed red and white tanks have been dubbed special fire vehicles (SPMs). They were created on the basis of Soviet T-72 and T-80 tanks and have armored cabs to protect a crew of three people.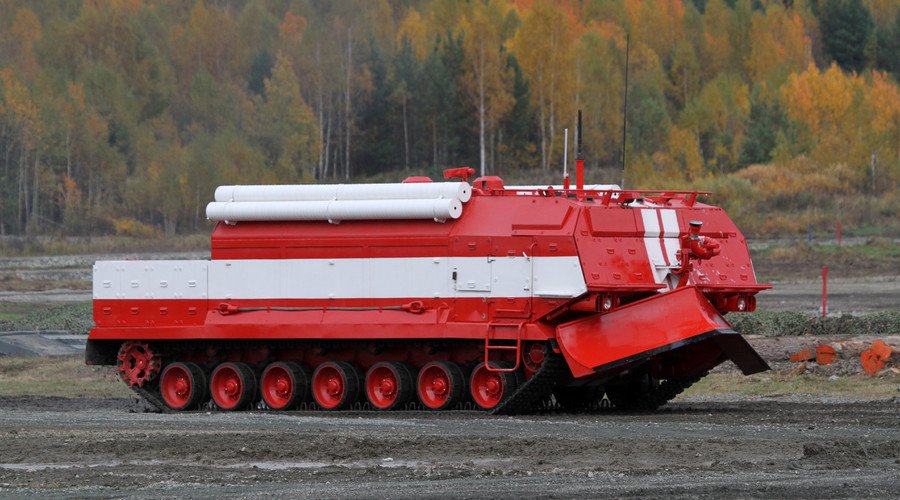 The machines are designed for fighting fires in especially risky places, such as storage facilities for explosives. They are also capable of penetrating deep into a burning forest, clearing a path for other firefighting vehicles.
The "firefighting tank" weighs about 60 tons and can carry up to 25 cubic meters of water and other fire suppressants. It is capable of fighting a fire from a distance of up to 100 meters.
The special fire vehicle was developed by "Omsktransmash" engineers in 2012 and was first presented in 2013 at an international exhibition called Russia Arms EXPO in Nizhni Tagil. It was approved for use by the Russian Armed Forces last year.
You can share this story on social media: