'More effective than other drugs': Russian company says it has revolutionized cancer treatment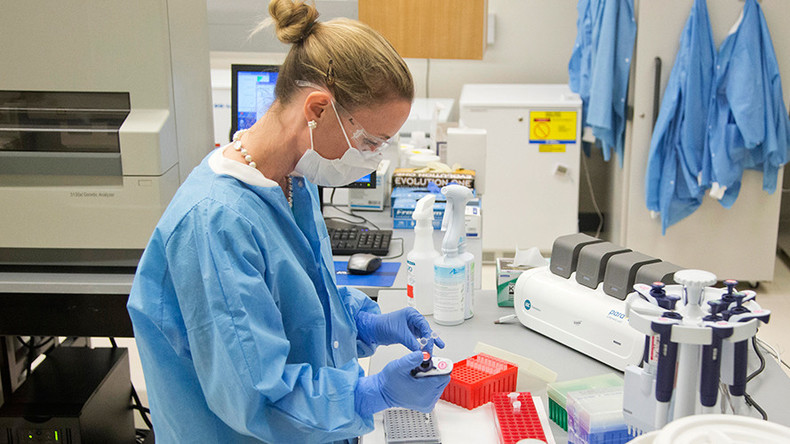 Russian pharmaceutical group Biocad has introduced a breakthrough new cancer drug, with early tests suggesting it is more effective in battling the disease than foreign analogues, the company says.
The new drug activates inner powers to fight cancer, the company's press release said. It was created on the base of monoclonal antibodies, and blocks interactions between the proteins PD-1 and PD-L1, which mask tumor cells as healthy ones. After the neutralization of PD-1, the organism starts to recognize cancer cells and eliminate them.
"The development of drugs for immunotherapy is an innovational approach to curing oncological diseases," said Roman Ivanov, Deputy CEO for Biomedical Studies and Development, according to a press release published on Biocad's website.
"Such drugs have a systematic effect on the whole tumor process, destroying not only the tumor itself but also its metastases including remote ones," he added, stressing that unlike chemotherapy, such treatment does not damage healthy body tissue.
There are currently only two anti-cancer medicines based on monoclonal antibodies – developed by MSD and Bristol-Myers Sqibb – but both of them are not available in Russia. Moreover, clinical tests revealed that Biocad's drug is more effective than its foreign analogues, the company claimed.
Biocad researchers hope that their drug will allow the survival rates of metastatic stage melanoma patients to increase from 10 to 30-40 percent. They also believe the treatment will be effective against lung and renal (kidney) cell cancer.
Preliminary tests were conducted on primates, and were carried out all last year, the company's press release said.
Currently, the new drug is being prepared for clinical tests, with cancer patients from all over the world set to take part. Russians would be the first to have access to the breakthrough therapy, and the treatment should become available in 2018-2019, researchers say.
Researchers across the world are searching for effective cancer treatment, and have offered various methods of fighting the deadly disease. Last May UK scientists said they had created a modified herpes-based virus that can kill cancer cells. In January Australian researchers said they had successfully tested a drug targeting protein that helps cancer cells survive.
You can share this story on social media: