360 VIDEO of Flydubai crash site in Rostov-on-Don Airport
Published time: 20 Mar, 2016 16:36
Edited time: 14 Mar, 2018 16:16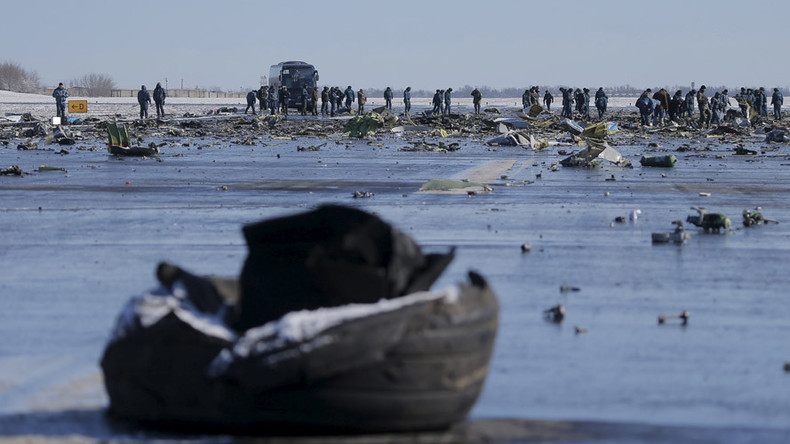 RT's 360 panoramic footage shows the runway section of Rostov-on-Don Airport, where the Flydubai Boeing 737-800 tragically ended its flight. Small shards of the plane can still be seen on the airport's snow-covered field.
Bodies were taken from the scene for identification. Specialists collected DNA samples from the relatives of the deceased to accelerate the process. Local officials authorized the removal of plane debris in order to start runway repairs and restore operations at the airport.

Flight FZ981, managed by Flydubai, crashed trying to land at Rostov-on-Don Airport on Saturday, killing all 62 people on board. It has not been established what caused the disaster, though bad weather conditions and human error could be the reason. Both flight recorders have been recovered from the wreck. Though damaged, the black boxes may still shed light on the crash once analyzed by the investigators.
RT encourages people who can shed light on the situation to write to flydubaigate@rttv.ru and tell us their stories.