Only 1 in 10 crimes solved in Kiev – senior prosecutor
Published time: 20 Mar, 2016 14:31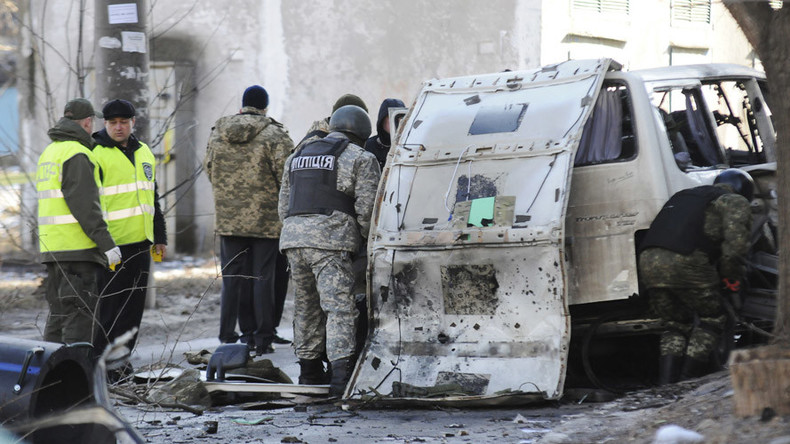 Crime rates have risen in Ukraine while law enforcement's ability to investigate them has dropped, according to the country's first deputy prosecutor general. In the capital Kiev only one in ten reported crimes leads to a court trial.
Overall in Ukraine crime detection rate has dropped to about 20 percent, Deputy Prosecutor General Yuri Sevruk said in an interview on Saturday with TV channel 112. He voiced the numbers to disprove speculation that the situation was even worse, as some experts in Ukraine claim as few as three or five percent of crimes were solved.
"The crime rates have risen over the past five months and the rise was gradual, while crime detection rates have fallen. This is especially true for crimes against property – burglaries, robberies, car thefts," he said.
Sevruk added that the drop in performance was caused partly by ongoing reforms disrupting the police force, which involved evaluating all serving officers for their fitness to serve in their positions.
"They are more interested in finding out whether they would keep their jobs or not," Sevruk said.
The figures cited by the prosecutor are significantly worse than what the police themselves state. Interior Minister Arsen Avakov said in February that crime detection rate in Ukraine was 42 percent in 2015. Statistics provided by the Kiev police said they solved 23.3 percent of crimes reported in 2015, the Segonya newspaper reported in December.
Several other factors in addition to reform in law enforcement contribute to the crime hike in Ukraine, experts say. One is the influx of illegal firearms and explosives from the war zone in the East, where Kiev maintains a heavy military presence in the standoff with rebel fighters. Soldiers demobilized from the front line often have difficulties in adapting to civilian life, as evidenced by regular reports of veterans resorting to violence to solve conflicts.
The country's budgetary problems and the economic crisis, which has left tens of thousands of Ukrainians struggling to make both ends meet push crime rates up as well.
Another factor is that investigating some crimes may be seen as politically inappropriate in Ukraine, for example when perpetrators pose as patriots of the country and call their victims separatist or Russia sympathizers.
This Thursday in Kiev, a group of civilian activists linked to the notorious Azov battalion, attacked a group of about a dozen elderly men and women, who were marking the anniversary of a referendum held in 1991 on whether the USSR should be kept. The referendum was boycotted by several Soviet republics and despite some 70 percent voting against the country's dissolution failed to prevent it.
The Azov-linked activists with their faces covered beat several of the protesters and published a video report of their attack, saying they had "dispersed separatists." Kiev police didn't report that any investigation into the attack was launched. The Azov battalion, formerly a volunteer unit formed by right-wing Ukrainian nationalists, is now part of the Ukrainian National Guard, the paramilitary wing of the Interior Ministry.